Jokes of the day for Saturday, 20 March 2010
Funny jokes, funny photo and funny video collected from the internet on Saturday, 20 March 2010
Four Worms
A minister decided that a visual demonstration would add emphasis to his Sunday sermon.
Four worms were placed into four separate jars.
The first worm was put into a container of alcohol.
The second worm was put into a container of cigarette smoke.
The third worm was put into a container of chocolate syrup..
The fourth worm was put into a container of good clean soil.
At the conclusion of the sermon, the Minister reported the following results:
The first worm in alcohol - Dead.
The second worm in cigarette smoke - Dead
Third worm in chocolate syrup - Dead
Fourth worm in good clean soil - Alive.
So the Minister asked the congregation -
What did you learn from this demonstration?
Old Maxine was sitting in the back smoking a cigarette along with a shot of Jack Daniels in her hand, quickly raised her other hand and said, 'As long as you drink, smoke and eat chocolate, you won't have worms!'
That pretty much ended the service.
#joke
The Amish and the Elevator
An Amish boy and his parents were visiting a mall. While the mother looked for cotton fabric for a new apron, the father and son stood around, amazed by almost everything they saw. They were especially amazed by two, shiny silver walls that could move apart and then slide back together again.
The boy asked, "What is that, father?"
The father (never having seen an elevator) responded, "Son, I have never seen anything like this in my life. I don't know what it is."
"Could it be a time machine?" asked the boy. "I heard about this movie picture show where people leave the earth in shiny vehicles."
"Praise the Lord", said the father. "There sure are miraculous things in the city."
While the boy and his father were watching with amazement, an old lady in a wheel chair rolled up to the moving walls and pressed a button. The walls opened and the lady rolled
between them into a small room. The walls closed, and the boy and his father watched the small circular numbers above the walls light up. They continued to watch until the last number was reached, and then the numbers began to light in the reverse order.
Finally, the walls opened again and a gorgeous 24-year-old woman stepped out. The father, not taking his eyes off the young woman, said quietly to his son, "Go get your mother."
- Joke shared by Beliefnet member socaliflady

#joke
Funny video of the day - Funny video of the day Saturday, 20 March 2010
Winning Nobel prize #joke #humor
A man is driving down a country road, when he spots a farmer standing in the middle of a huge field of grass. He pulls the car over to the side of the road and notices that the farmer is just standing there, doing nothing, looking at nothing.
The man gets out of the car, walks all the way out to the farmer and asks him, "Ah excuse me mister, but what are you doing?"
The farmer replies, "I'm trying to win a Nobel Prize."
"How?" asks the man, puzzled.
"Well, I heard they give the Nobel Prize . . . to people who are out-standing in their field."
#joke
Google Ads
Using dirty Q-tips is ...
Using dirty Q-tips is ear-rash-ional.
Hands and Knees
What do you get when you are on you hands and knees?

You get very dirty.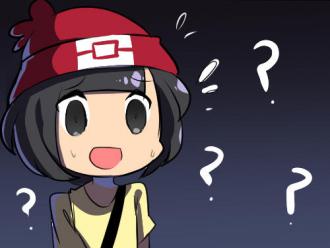 Take away my first letter, a...
Take away my first letter, and I still sound the same. Take away my last letter, I still sound the same. Even take away my letter in the middle, I will still sound the same. I am a five letter word. What am I?
Etch-A-Sketch
Memo:To all employees
Subject:Increased productivity
Management has determined that there is no longer any need for network or software applications support.(See below)
The goal is to remove all computers from the desktop by December 31, 1999. Instead, everyone will be provided with an Etch-A-Sketch. There are many sound reasons for doing this:
1. No Y2K problems
2. No technical glitches keeping work from being done.
3. No more wasted time reading and writing emails.
Frequently Asked Questions for Etch-A-Sketch Technical Support :
Q: My Etch-A-Sketch has all of these funny littlelines all over the screen.
A: Pick it up and shake it.
Q: How do I turn my Etch-A-Sketch off?
A: Pick it up and shake it.
Q: What's the shortcut for Undo?
A: Pick it up and shake it.
Q: How do I create a New Document window?
A: Pick it up and shake it.
Q: How do I set the background and foreground to the same color?
A: Pick it up and shake it.
Q: What is the proper procedure for rebooting my Etch-A-Sketch?
A: Pick it up and shake it.
Q: How do I delete a document on my Etch-A-Sketch?
A: Pick it up and shake it.
Q: How do I save my Etch-A-Sketch document?
A: Don't shake it.
Welcome to our on-line store Fashion Studio BELKA. Our names are Branka Petrovic and Jasna Milutinovic.
The products which we offer are handcrafted items made of natural materials such as finest quality wool from the Sharr Mountains, silk, cotton and lace. It is all blended with natural soap....and...creativity. Here are some beautiful and unique fashion accessories.
We started doing this three years ago as a hobby. Eventually, creating different and unique materials has become our passion. I wish you pleasant shopping.
Business One-liners 36
The bigger they are, the harder they hit.
The book you spent $20.95 for today will come out in paperback tomorrow.
The business plan you prepare must be a lie; but it must be a detailed and precise lie rather than a vague and general lie.
The business world worships mediocrity. Officially, we revere free enterprise, initiative, and individuality. Unofficially, we fear it.
The careful application of terror is also a form of communication.
The chance of forgetting something is directly proportional to...to...uhh...
The chance of a piece of bread falling with the buttered side down is directly proportional to the cost of the carpet.
The chaos in the universe always increases.
The chief cause of problems is solutions.
The colder the X-ray table, the more of your body is required on it.
#joke
Helping an overweight blonde
An overweight blonde consulted her doctor for advice. The doctor advised that she run ten miles a day for thirty days. This, he promised, would help her lose as many as twenty pounds.
The blonde followed the doctor's advice, and, after thirty days, she was pleased to find that she had indeed lost the pesky twenty pounds. She phoned the doctor and thanked him for the wonderful advice which produced such effective results.
At the end of the conversation, however, she asked one last question: "How do I get home, since I am now 300 miles away?"
A golfer was addressing his ba...
A golfer was addressing his ball, getting ready to shoot.
Just as he was about ready to hit, a voice came over the p.a. system -
"Will the gentleman on the lady's tee please move back to the men's tee".
He looked up, looked back down and then resumed addressing the ball again.
The Voice again - "Will the Man on the Red tees PLEASE MOVE BACK to the White Tees?!"
He looked back at the starters shack and yelled,
"Will the IDIOT on the p.a. shut up so that the man on the lady's tee can hit his second shot"!
#joke
A blonde and a redhead met in ...
A blonde and a redhead met in a bar after work for a drink, and were watching the 6 O'clock news. A man was shown threatening to jump from the Brooklyn Bridge.
The blonde bet the redhead $50 that he wouldn't jump, and the redhead replied, 'I'll take that bet!'
Anyway, sure enough, he jumped, so the blonde gave the redhead the $50 she owed. The redhead said 'I can't take this, you're my friend.'
The blonde said 'No. A bet's a bet'.
So the redhead said 'Listen, I have to admit, I saw this on the 5 O'clock news, so I can't take your money'.
The blonde replied, 'Well, so did I, but I never thought he'd jump again!'
Top ten things you don't ...
Top ten things you don't want to hear from your real estate agent when you go to settlement on your new home:
1. "I think unexplained crop circles add a unique flair to any home's garden."
2. "Actually, it's only the rear portion of the yard that overlaps the ancient Indian burial ground."
3. "Yes, the last owner did donate the house to the Hell's Angels, but I'm told that the judge has ordered them not to come within 50 feet of it."
4. "One bleeding toilet doesn't necessarily mean it's haunted."
5. "Your neighbor has assured me that, technically, they're not 'killer' bees."
6. "Even if there was a full-scale mudslide, it's unlikely that it would reach as far back as your property."
7. "It's quite common for roaches to grow that big even when not in the presence of radioactivity."
8. "Did you know that the band Grave Raper holds their practice sessions right next door?"
9. "It's true that they died in the house, but the prosecutor was never actually able to prove it was murder."
10. "You can barely hear the sheet metal factory at night."
#joke
A fellow nurse at my hospital ...
A fellow nurse at my hospital received a call from an anxious patient.
"I'm diabetic and I'm afraid I've had too much sugar today." the caller said.
"Are you light-headed?" my colleague asked.
"No," the caller answered, "I'm a brunette."
Little Johnny's Chemistr...
Little Johnny's Chemistry teacher wanted to teach his class a lesson about the evils of liquor, so he set up an experiment that involved a glass of water, a glass of whiskey, and two worms.
"Now, class. Observe what happens to the two the worms," said the professor putting the first worm in the glass of water. The worm in the water moved about, twisting and seemingly unharmed.
He then dropped the second work in the whiskey glass. It writhed in pain for a moment, then quickly sank to the bottom and died. "Now kids, what lesson can we derive from this experiment?" he asked.
Little Johnny raised his hand and wisely responded, "Drink whiskey and you won't get worms!"
#joke
What did the digital clock say...
What did the digital clock say to the analogue clock?
Look, no hands!

Top Ten Hillary Clinton Campaign Slogans
10. "Read My Lips -- No New Interns"
9. "Reward Me For Putting Up With Bill's Crap For So Long"
8. "Isn't It Time You Were Disappointed By A Different
Clinton?"
7. "Ask Not What Your Country Can Do For You, Ask How You
Can Illegally
Contribute To My Campaign"
6. "Vote For Me Or My Husband Will Nail Your Wife"
5. "You Give Me A Vote, I'll Get Vernon Jordan To Give You A
Job"
4. "Still Not Indicted As Of Early '99!"
3. "From Perjury To Albany"
2. "Building A Bridge To The 21st Century, And Pushing My
Husband Over
It"
1. "Oh Lord, Please Don't Make Me Go Back To Arkansas!"
#joke
Q: Did you he...
Q: Did you hear about Rosie O'Donnell?
A: They found her face-down in Ricki Lake.