Beer in the News
Yesterday, University scientists in the UK released the results of a recent analysis that revealed the presence of female hormones in beer. Men should now take a concerned look at their beer consumption. The theory is that beer contains female hormones (hops contain phytoestrogens) and that by drinking enough beer, men turn into women. To test the theory,
100 men were fed 8 pints of beer each within a 1 hour period. It was then observed that 100% of the test subjects:
1) Gained weight.
2) Talked excessively without making sense.
3) Became overly emotional.
4) Couldn't drive.
5) Failed to think rationally.
6) Argued over nothing.
7) Had to sit down while urinating.
8) Refused to apologize when obviously wrong.
No further testing was considered necessary.
The starving vegan artist was ...
The starving vegan artist was willing to do anything to draw a celery.
Funny video of the day - Funny video of the day Tuesday, 04 May 2010
It was a disastrous year for t...
It was a disastrous year for the farmers. The snow fell and fell until the government relief agency had to step in and lend a hand. "It must have been terrible," said the government man to a farmer. "All that snow." "Could have been worse," calmly answered the farmer. "My neighbor had more snow than me." "How's that?" asked the government man.
"More land," replied the farmer.
#joke
An engineer dies and reports t...
An engineer dies and reports to the pearly gates. St. Peter checks his dossier and says, "Ah, you're an engineer -- you're in the wrong place."
So the engineer reports to the gates of hell and is let in. Pretty soon, the engineer gets dissatisfied with the level of comfort in hell, and starts designing and building improvements. After a while, they've got air conditioning and flush toilets and escalators, and the engineer is a pretty popular guy.
One day God calls Satan up on the telephone and says with a sneer, "So, how's it going down there in hell?"
Satan replies, "Hey, things are going great. We've got air conditioning and flush toilets and escalators, and there's no telling what this engineer is going to come up with next."
God replies, "What??? You've got an engineer? That's a mistake -- he should never have gotten down there, send him up here."
Satan says, "No way! I like having an engineer on the staff, and I'm keeping him."
God says, "Send him back up here, or I'll sue."
Satan laughs uproariously and answers, "Yeah, right. And just where are you going to get a lawyer?"
Two cannibals
There are two cannibals eating a clown, one turns to the other and says, 'Does this taste funny to you?!'
Heard On Noahs Ark
10. "Did anyone think about bringing a couple of
umbrellas?"
9. "Hey, there are more than two flies in here!"
8. "Wasn't someone supposed to put two shovels on board?"
7. "OK, who's the wise-guy who brought the mosquitoes on
board?"
6. "Help! I need some Pepto for the elephants, QUICK!"
5. "Don't Make Me Pull This Ark Over And Come Back There!"
4. "No Ham, you cannot eat the Pig!"
3. "And whatever you do, DO NOT pull this plug out."
2. "Nice Doggie!"
AND THE NUMBER ONE THING OVERHEARD ON NOAH'S ARK.....
1. "Are We There Yet?"
#joke
FLEX NERDLE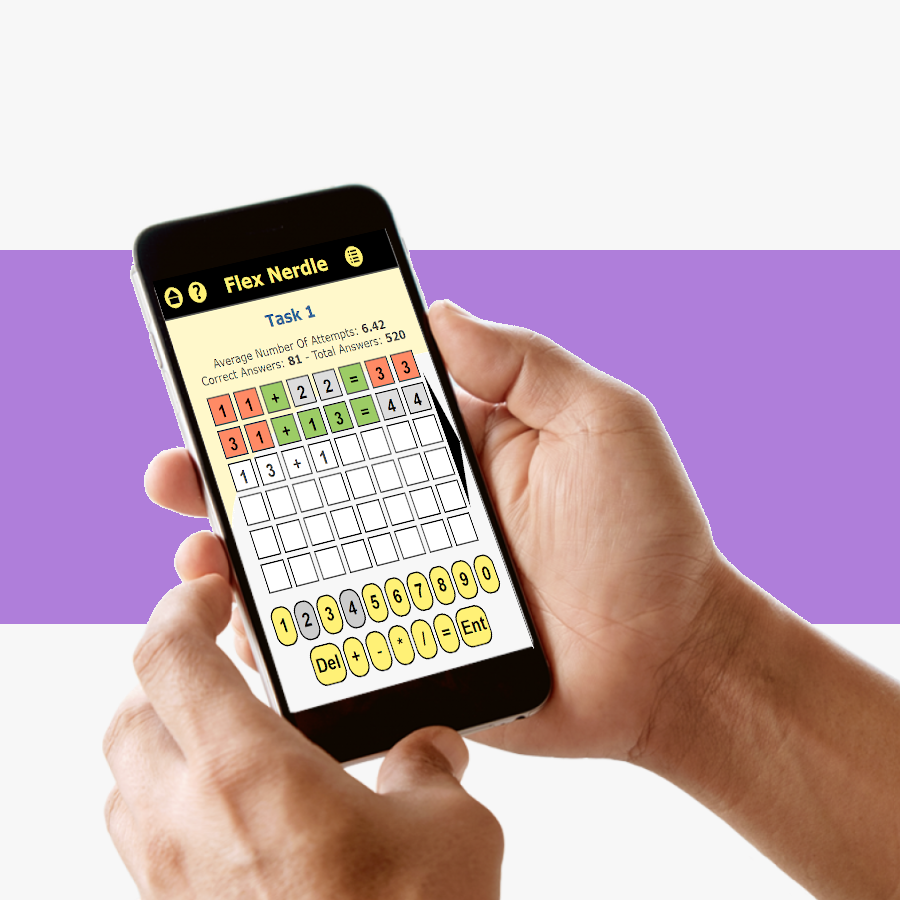 Guess the
NERDLE
in 6 tries. After each guess, the color of the tiles will change to show how close your guess was to the solution.
Adam Ferrara: Menopausal Mom
If she gets a hot flash and walks into a cold room, she can make it rain.
Clean Ireland Humor
An English man and an Irish man are driving head on , at night, on a twisty, dark road. Both are driving to fast for the conditions and collide on a sharp bend in the road. To the amazement of both, they are unscathed, though their cars are both destroyed. In celebration of their luck, both agree to put aside their dislike for the other from that moment on. At this point, the Irish man goes to the boot and fetches a 12 year old bottle of Jameson whiskey. He hands the bottle to the English man, whom exclaims,'' may the English and the Irish live together forever, in peace, and harmony.'' The English man then tips the bottle and lashes half of it down. Still flabbergasted over the whole thing, he goes to hand the bottle to the Irish man, whom replies: '' no tanks, I'll just wait till the Garda get here!''

Pat was found dead in his back yard, and as the weather was a bit on the warm side, the wake was held down to only two days, so his mortal remains wouldn't take a bad turn. At last his friends laid him in the box, nailed it shut & started down the hill into the churchyard. As it was a long, sloping path and the mourners were appropriately tipsy, one fellow lurched into the gatepost as they entered the graveyard. Suddenly a loud knocking came from in the box. Paddy was alive! They opened the box up and he sat up, wide eyed, and they all said, Sure, it's a miracle of God! All rejoiced & they went back and had a few more drinks but later that day, the poor lad died. Really died. Stone cold dead. They bundled him back into his box, and as they huffed and puffed down the hill the next morning, the priest said, "Careful now, boys; mind ye don't bump the gatepost again"



#joke
How do you tell a kebab to be ...
How do you tell a kebab to be quiet?
Shh, kebab
A man goes into a pet shop and...
A man goes into a pet shop and tells the owner that he wants to buy a pet that can do everything. The shop owner suggests a faithful dog.
The man replies, "Come on, a dog?"
The owner says, "How about a cat?"
The man replies, "No way! A cat certainly can't do everything. I want a pet that can do everything!"
The shop owner thinks for a minute, then says, "I've got it! A centipede!"
The man says, "A centipede? I can't imagine a centipede doing everything, but okay... I'll try a centipede."
He gets the centipede home and says to the centipede, "Clean the kitchen."
Thirty minutes later, he walks into the kitchen and... it's immaculate! All the dishes and silverware have been washed, dried, and put away; the counter-tops cleaned; the appliances sparkling; the floor waxed. He's absolutely amazed.
He says to the centipede, "Go clean the living room."
Twenty minutes later, he walks into the living room. The carpet has been vacuumed; the furniture cleaned and dusted; the pillows on the sofa plumped; plants watered. The man thinks to himself, "This is the most amazing thing I've ever seen. This really is a pet that can do everything!"
Next he says to the centipede, "Run down to the corner and get me a newspaper."
The centipede walks out the door. 10 minutes later...no centipede. 20 minutes later... no centipede. 30 minutes later...no centipede. By this point the man is wondering what's going on. So he goes to the front door, opens it... and there's the centipede sitting right outside.
The man says, "Hey!! I sent you down to the corner store 45 minutes ago to get me a newspaper. What's the matter?!"
The centipede says, "I'm goin'! I'm goin'! I'm just putting on my shoes!"
#joke
A college physics professor wa...
A college physics professor was explaining a particularly complicated concept to his class when a pre-med student interrupted him.
"Why do we have to learn this stuff?" one young man blurted out.
"To save lives," the professor responded before continuing the lecture.
A few minutes later the student spoke up again. "So how does physics save lives?"
The professor stared at the student for a long time without saying a word. Finally the professor continued.
"Physics saves lives," he said, "because it keeps certain people out of medical school."
#joke
Forgetful...
The man looked a little worried when the doctor came in to administer his annual physical, so the first thing the doctor did was to ask whether anything was troubling him.
"Well, to tell the truth, Doc, yes," answered the patient. "You see, I seem to be getting forgetful. I'm never sure I can remember where I put the car, or whether I answered a letter, or where I'm going, or what it is I'm going to do once I get there -- if I get there. So, I really need your help. What can I do?"
The doctor mused for a moment, then answered in his kindest tone, "Pay me in advance."
A Recently Spotted Bumper Sticker:
"Life isn't too short. It's the longest thing anyone will ever do."
Once upon a time in the Kingdo...
Once upon a time in the Kingdom of Heaven, God went missing for Six days. Eventually, Michael the Archangel found him, resting on the seventh day. He inquired of God, "Where have you been?"
God sighed a deep sigh of satisfaction and proudly pointed downwards through the clouds, "Look Michael, look what I've made." Archangel Michael looked puzzled and said, "What is it?"
"It's a planet, replied God, "and I've put LIFE on it. I'm going to call it Earth and it's going to be a great place of balance".
"Balance?" inquired Michael, still confused.
God explained, pointing to different parts of Earth.
"For example, Northern Europe will be a place of great opportunity and wealth while Southern Europe is going to be poor; the Middle East over there will be a hot spot."
"Over there I've placed a continent of white people and over there is a continent of black people" God continued, pointing to different countries. "And over there, I call this place America.
North America will be rich and powerful and cold, while South America will be poor, and hot and friendly. And the little spot in the middle is Central America which is a Hot spot. Can you see the balance?"
"Yes" said the Archangel, impressed by Gods work, then he pointed to a smallish land mass and asked, "What's that one?"
"Ah" said God. "That's New Zealand, the most glorious place on Earth. There are beautiful mountains, rainforests, rivers, streams and an exquisite coast line. The people are good looking, intelligent and humorous and they're going to be found traveling the world. They'll be extremely sociable, hard-working and high-achieving, and they will be known throughout the world as diplomats and carriers of peace. I'm also going to give them super- human, undefeatable, strong in character citizens who will be admired and feared by all who come across them".
Michael gasped in wonder and admiration but then exclaimed, "You said there will be BALANCE!"
God replied wisely. "Wait until you see the buggers I'm putting next to them"
#joke
There was an old guy wandering...
There was an old guy wandering around the supermarket calling out, "Crisco, Crisssco!"
Finally a store clerk approached. "Sir, the Crisco is in aisle five."
"Oh," replied the old gentleman, "I'm not looking for cooking Crisco, I am calling my wife."
"Your wife is named "Crisco?"
"Nah," he answered, "I only call her that when we're out in public."
"Oh? What do you call her when you are at home?"
"Lard ass."
#joke
Southern Hospitality in Flight
Two ladies, a Yankee and a Southern Belle, are sitting next to each other on a plane. The Southern Belle turns to the Yankee and asks, So, where yall from?
The Yankee replies, I am from a place where we do not end our sentences with a preposition.
Without missing a beat, the Southern Belle bats her lashes and asks, So, where yall from, bitch?
#joke
Join us on WhatsApp