Really funny jokes-Outrageous flattering
At a country-club party a young man was introduced to an attractive girl. Immediately he began paying her court and flattering her outrageously. The girl liked the young man, but she was taken a bit aback by his fast and ardent pitch. She was amazed when after 30 minutes he seriously proposed marriage.
"Look," she said. "We only met a half hour ago. How can you be so sure? We know nothing about each other."
"You're wrong," the young man declared. "For the past 5 years I've been working in the bank where your father has his account."
#joke
A man awoke one evening to dis...
A man awoke one evening to discover prowlers in his storage shed.
He immediately called 911, gave his address, to report the prowlers and possible burglary.
The operator at the other end said, "Are they in your house?"
He said they were not, only in his storage shed in back of the house.
The operator said there were no cars available at that time.
He thanked the operator, hung up the phone and counted to 30 and called again.
"I just called you about prowlers in my storage shed. Well you do not have to worry, as I just shot them all dead!"
Within seconds, there were 3 police cars, an ambulance and fire engine at the scene.
After capturing the prowlers red-handed, the policeman asked the caller, "I thought you said you had shot them all!"
The man answered, "I thought you said there were no police available!"
Funny video of the day - Very funny compilation
Dumber Child
There were these two professors arguing over which one had the dumber child. Each professor thought his was the bigger idiot. The first professor yells "There is no way that your son is dumber. My son has to be THE stupidest kid on Earth."
The second professor says "No way, Jose. My son is the bigger idiot."
The first professor says "Let me prove it to you. Hey Jake! (Jake runs to his father) I don't know if I left myself at the office or not. Would you run there and find out. If I'm there then tell me to come home and eat dinner."
The son says, gleefully, "Sure dad" and runs off.
The second professor not to be outdone says "Oh Yea! Watch this! Hey Sam! Come here! (Sam runs to his father) Here are two pennies. With one penny buy a car and the other buy a microwave."
Sam says "OK." and leaves. The professors keep arguing.
Jay and Sam meet in the street. And they start arguing which one has the dumber father. Jay says, "Well listen. My father told me to find out if he is at the office or not. Well all he had to do was to call the office and find out himself. Two minutes and he would be done. That is stupid if I've ever heard it."
Sam says "Well that is nothing. My dad told me to buy a car with one penny and a microwave with the other. But he didn't tell me which penny was for the car and which one is for the microwave."
#joke
When it comes to constipation,...
When it comes to constipation, I've been a colonic underachiever.
Dieters know this: A waist is ...
Dieters know this: A waist is a terrible thing to mind!
A vampire bat came flapping in...
A vampire bat came flapping in from the night covered in fresh blood and parked himself on the roof of the cave to get some sleep.
Pretty soon all the other bats smelled the blood and began hassling him about where he got it. He told them to knock it off and let him get some sleep but they persisted until finally he gave in.
"OK, follow me," he said and flew out of the cave with hundreds of bats behind him. Down through a valley they went, across a river and into a forest full of trees. Finally he slowed down and all the other bats excitedly milled around him.
"Now, do you see that tree over there?" he asked.
"Yes, yes, yes!" the bats all screamed in a frenzy.
"Good," said the first bat, "Because I SURE AS HELL DIDN'T!"
#joke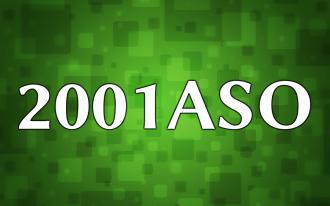 What represents the followin...
What represents the following text 2001ASO?
$5 for a Penguin
A guy is walking down the street, and he's really horny. So he goes to the first whore house he sees. He only has five dollars, so they kick him out.
The guy goes to the next one. But, since he only has five dollars, he gets kicked out again.
So by this time, he's really super horny, so he goes to the next one and says "Look, I only have five dollars. I'm really horny, and I need a blow-job for 5 dollars!"
The guy there says "OK. For five dollars, we can give you a penguin."
"What's a penguin?"
"You'll see."
So, the guy takes the $5 and leads the horny man to a bedroom. The horny man unzips his pants, and waits for his "penguin."
Soon, a whore comes in and starts giving the guy a blow job. Just as he's about to let loose, she stops and walks away. Now, the horny guy with his pants at his ankles, waddles after her, shouting "HEY! WHAT'S A PENGUIN?!"
#joke
B.J. Novak: Learned Nothing in College
I learned nothing in college. It was really kind of my own fault. I had a double major: psychology and reverse psychology.
Chuck Norris does not use spel...
Chuck Norris does not use spell check. If he happens to misspell a word, Oxford will simply change the actual spelling of it.
Q. Why are married women heavi...
Q. Why are married women heavier than single women?
A. Single women come home, see what's in the fridge and go to bed. Married women come home, see what's in bed and go to the fridge.
Back seat...
Junior had just received his brand new drivers license. To celebrate, the whole family trooped out to the driveway and climbed into the car for his inaugural drive. Dad immediately headed to the back seat, directly behind the newly minted driver.
"I'll bet you're back there to get a change of scenery after all those months of sitting in the front passenger seat teaching me how to drive," said the beaming boy to his ol' man.
"Nope," came dad's reply, "I'm gonna sit here and kick the back of your seat as you drive, just like you've been doing to me for sixteen years."
#joke
Belly Buttons Explained
Q: How do babies get their belly buttons?
A: When God finishes making little babies, He lines them all up in a row. Then he walks along in front of them. He pokes each one in the tummy with His finger and says, "You're done…you're done…you're done…"
#joke
Answering Machine Message 252

A bubble in the space-time continuum has connected your line to a channeler in the 23rd century. Any message you leave will be broadcast into the future.


Poorest Preacher
After the church service a little boy told the pastor, "When I grow up, I'm going to give you some money."
"Well, thank you," the pastor replied, "but why?"
"Because my daddy says you're one of the poorest preachers we've ever had."
about 3:30 in the morning, a w...
about 3:30 in the morning, a wife wakes up to find she is alone in the bed and she can hear her husband crying uncontrollably. She gets up and starts to look for him. He's not in the bathroom, living room, or in the kitchen. As she passes the laundry room, she hears his faint sniffels coming from the basement. She turns on the light and goes downstairs to find him. Finally, she finds him huddled in the corner, rolled up into a ball, and crying hysterically. She runs over to him and asks why he is crying. He says, "Do you remember when we got married twenty (20) years ago?" She looks at him and says, "yes". He says, "well, a couple of months before, your dad said that I could marry you or go to jail." She says, "I already know that. I don't see what the problem is." He says, " don't you see!!! I would have gotten out today!"
#joke
Elementary, my dear Watson
Sherlock Holmes and Dr. Watson went on a camping trip. After a good meal and a bottle of wine they lay down for the night, and went to sleep.
Some hours later, Holmes awoke and nudged his faithful friend.
"Watson, look up at the sky and tell me what you see."
Watson replied, "I see millions and millions of stars."
"What does that tell you?"
Watson pondered for a minute. "Astronomically, it tells me that there are millions of galaxies and potentially billions of planets. Astrologically, I observe that Saturn is in Leo. Chronologically, I deduce that the time is approximately a quarter past three. Theologically, I can see that God is all powerful and that we are small and insignificant. Meteorologically, I suspect that we will have a beautiful day tomorrow. What does it tell you?"
Holmes was silent for a minute, then spoke. "Watson, you idiot. Some bastard has stolen our tent."
#joke