Football Tryout...
The pro football team had just finished their daily practice session when a large turkey came strutting onto the field. While the players gazed in amazement, the turkey walked up to the head coach and demanded a tryout. Everyone stared in silence as the turkey caught pass after pass and ran right through the defensive line.
When the turkey returned to the sidelines, the coach shouted, 'You're terrific!!! Sign up for the season, and I'll see to it that you get a huge bonus.' 'Forget the bonus,' the turkey said, 'All I want to know is, does the season go past Thanksgiving Day?'
"I can't think of any...
"I can't think of any kayak brands, canoe?"
Hilarious jokes-Billy Joe, the portrait artist
Billy Joe, though not a scholar, was a gifted portrait artist. His fame grew far and wide...and soon people from all over the country were coming to his home town to have portraits done.

One day, a limousine pulled up to his house. Inside was a beautiful woman, and she asked Billy Joe if he would paint her in the nude. This was the first time anyone had made this request of Billy Joe. The woman said money was no object; she was willing to pay $75,000. Not wanting to get into trouble with his wife, Billy Joe asked the woman to wait while he went in the house and conferred with Jena, his missus.

In a few minutes, he returned.... and said to the lady, "Ya, shoor, you betcha. I'll paint ya in da nude, but I'll haff ta leave my socks on so I'll have a place to wipe my brushes."
#joke
One Liners
How do you get a lawyer out of a tree?
Cut the rope.
Do you know how to save a drowning lawyer?
No? Good!
What is the definition of a shame?
A busload of lawyers going off a cliff.
What is the definition of a crying shame?
An empty seat on the bus.
Where can you find a good lawyer?
In the cemetery.
2+2
At a convention of blones, a speaker insisted that "dumb blonde" myth is all wrong. To prove it he asked one cute young volunteer, "How much is 101 plus 20?"
The blonde answered, "120."
"No," he said, "that's not right."
The audience called out, "Give her another chance."
So the speaker asked the blonde, "How much is 10 plus 13?"
Slowly the blonde replied, "16."
"Sorry," he said, shaking his head. Once again the crowd roared, "Give her another chance."
"This is your last try," warned the speaker. "How much is 2 plus 2?"
Carefully she ventured, "Four?"
And the crowd yelled, "Give her another chance!"
A grasshopper walks into a bar...
A grasshopper walks into a bar and the bartender says, 'Hey, we have a drink named after you!'
The grasshopper looks surprised and says, 'You have a drink named Steve?'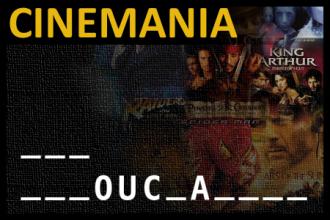 CINEMANIA: Guess the movie title
Film was made in 2011.
Gone Camping
Four friends spend weeks planning the perfect lake camping and riding trip.
Two days before the group is to leave Rob's wife puts her foot down and tells him he isn't going.
Rob's friends are very upset that he can't go, but what can they do.
Two days later the three get to the camping site only to find Rob sitting there with a tent set up, firewood gathered, and supper cooking on the fire.
"Dang man, how long you been here and how did you talk your wife into letting you go?"
"Well, I've been here since yesterday. Yesterday evening I was sitting in my chair and my wife came up behind me and put her hands over my eyes and said 'guess who'?"
I pulled her hands off and she was wearing a brand new see through nightie. She took my hand and took me to our bedroom. The room had two dozen candles and rose pedals all over. She had on the bed, handcuffs and ropes! She told me to tie and cuff her to the bed and I did. And then she said, "now, you can do what ever you want."
So here I am.
#joke
Rabbit resuscitation... A man ...
Rabbit resuscitation... A man was driving along the highway, and saw a rabbit hopping across the middle of the road. He swerved to avoid hitting the rabbit, but unfortunately the rabbit jumped in front of the car and was hit. The driver, being a sensitive man as well as an animal lover, pulled over to the side of the road and got out to see what had become of the rabbit. Much to his dismay, the rabbit was dead. The driver felt so awful he began to cry. A woman driving down the highway saw the man crying on the side of the road and pulled over. She stepped out of her car and asked the man what was wrong. "I feel terrible," he explained. "I accidentally hit this rabbit and killed it." The woman told the man not to worry. She knew what to do. She went to he car trunk and pulled out a spray can. She walked over to the limp, dead rabbit, and sprayed the contents of the can onto the rabbit. Miraculously, the rabbit came to life, jumped up, waved its paw at the two humans and hopped down the road. 50 meters away the rabbit stopped, turned around, waved at the two again, hopped down the road another 50 meters, turned, waved, and hopped another 50 meters. The man was astonished. He couldn't figure out what substance could be in the woman's spray can! He ran over to the woman and demanded, " What was in your spray can? What did you spray onto that rabbit?" The woman turned the can around so that the man could read the label. It said: " 'Hare Spray' Restores Life to Dead Hare. Ads Permanent Wave."
#joke
Weeping Willows are a result o...
Weeping Willows are a result of Chuck Norris yelling at trees for not being tough enough.
A Rare Book
A collector of rare books ran into an acquaintance who told him he had just thrown away an old Bible that he found in a dusty, old box. He happened to mention that Guten-somebody-or-other had printed it.
"Not Gutenberg?" Gasped the collector.
"Yes, that was it!""You idiot! You've thrown away one of the first books ever printed. A copy recently sold at an auction for half a million dollars!"
"Oh, I don't think this book would have been worth anything close to that much," replied the man. "It was scribbled all over in the margins by some guy named Martin Luther."
#joke
A young woman said to her d...
A young woman said to her doctor, 'You have to help me, I hurt all over.' 'What do you mean?' said the doctor. The woman touched her right knee with her index finger and yelled,'Ow, that hurts.' Then she touched her left cheek and again yelled, 'Ouch! That hurts, too.' Then she touched her right earlobe. 'Ow, even THAT hurts.' The doctor asked the woman, 'Are you a natural blonde?' 'Why yes,' she said. 'I thought so,' said the doctor. 'You have a sprained finger.'
Everyday, Chuck Norris goes fo...
Everyday, Chuck Norris goes for a short walk, just to keep the planet spinning.
Arj Barker: No Razors in Halloween Candy
Theres no razor in candy. If for no other reason, it doesnt make financial sense. Its not fiscally prudent. How much does a piece of candy cost -- like, a penny and a half? An apples like 15 cents? Anybody here bought a Mach 3 replacement cartridge recently? Theyre so expensive, they dont even keep them on the shelf. You know, you have to ask the people behind the counter. I feel like Im trying to buy enriched plutonium or something.
Gilbert Gottfried: Spoke to the Animals
A traveling salesman goes to a farm house. The farmer goes, I could put you up for one night, but youll have to stay in the barn. So he spends the night there and the next morning the farmer comes in, he goes, Were you comfortable? He goes, I had a great time; I talked to all the animals. He goes, You talked to the animals? He goes, Yeah I spoke to the chickens, they say you collect the eggs every morning exactly at five minutes after six. He goes, Thats exactly right. He says, The horse tells me his name is Otis, youve owned him for 10 years. He goes, Thats incredible. And he goes, I spoke to the cow, the cow says that her name is Elsie and you milk her every morning at exactly 8:30. And then I spoke to the sheep. And the farmer goes, Those sheep are lying.
#joke
Pickle Slicer
Bill worked in a pickle factory. He had been employed there for a number of years when he came home one day to confess to his wife that he had a terrible compulsion. He had an urge to stick his penis into the pickle slicer. His wife suggested that he should see a sex therapist to talk about it, but Bill indicated that he'd be too embarrassed. He vowed to overcome the compulsion on his own.
One day a few weeks later, Bill came home absolutely ashen. His wife could see at once that something was seriously wrong.
"What's wrong, Bill?" she asked.
"Do you remember that I told you how I had this tremendous urge to put my penis into the pickle slicer?" he asked.
"Oh, Bill, you didn't," she said.
"Yes, I did," he told her.
"My God, Bill, what happened?"
"I got fired."
"No, Bill. I mean, what happened with the pickle slicer?" she asked.
"Oh... she got fired too."
#joke