"When orders for acet
"When orders for acetone, benzene and methanol plummeted, the chemical plant became insolvent."
Ninety-year-old Mr Tomkins wen
Ninety-year-old Mr Tomkins went in for his annual checkup. When the doctor asked how he was feeling, he said, "Never been better! I've got an 18 year-old bride who's pregnant with my child! What do you think about that?"
The doctor considered this for a moment. "Let me tell you a story," he said. "I knew a guy who was an avid hunter. One day he went out in a hurry and accidentally grabbed his umbrella instead of his gun. He was in the woods and suddenly a grizzly bear appeared in front of him! He raised up his umbrella, pointed it at the bear, and squeezed the handle. And do you know what happened?"
"No," the old man said. "Tell me."
"The bear dropped dead in front of him!"
"That's impossible! Someone else must have shot that bear."
"That's kind of what I'm driving at," the doctor replied.
Deep Thoughts 09
You know what would make a good story? Something about a clown who makes people happy, but inside he's real sad. Also, he has severe diarrhea.
Sometimes when I feel like killing someone, I do a little trick to calm myself down. I'll go over to the person's house and ring the doorbell. When the person comes to the door, I'm gone, but you know what I've left on the porch? A jack-o-lantern with a knife stuck in the side of its head with a note that says "You." After that, I usually feel a lot better, and no harm done.
If you're a horse, and someone gets on you, and falls off, and then gets right back on you, I think you should buck him off right away.
If you ever teach a yodeling class, probably the hardest thing is to keep the students from trying to yodel right off. You see, we build to that.
If you ever fall off the Sears Tower, just go real limp, because maybe you'll look like a dummy and people will try to catch you because hey, free dummy.
I'd like to see a nude opera, because when they hit those really high notes, I bet you can really see it in those genitals.
Anytime I see something screech across a room and latch onto someone's neck, and the guy screams and tries to get it off, I have to laugh, because what is that thing?
He was a cowboy, mister, and he loved the land. He loved it so much he made a woman out of dirt and married her. But when he kissed her, she disintegrated. Later, at the funeral, when the preacher said, "Dust to dust," some people laughed, and the cowboy shot them. At his hanging, he told the others, "I'll be waiting for you in heaven - with a gun."
#joke
Some 'Senior' personal ads s
Some 'Senior' personal ads seen in "The Villages" Florida newspapers:
(Who says seniors don't have a sense of humor?)
FOXY LADY:
Sexy, fashion-conscious blue-haired beauty,80's, slim, 5'4' (used to be 5'6'),searching for sharp-looking, sharp-dressing companion.Matching white shoes andbelt a plus.
LONG-TERM COMMITMENT:
Recent widow who has just buried fourth husband,and am looking for someone to round out a six-unit plot.Dizziness, fainting, shortness of breath not a problem.
SERENITY NOW:
I am into solitude, long walks, sunrises, the ocean, yoga and meditation.If you are the silent type, let's get together,take our hearing aids out and enjoy quiet times.
WINNING SMILE:
Active grandmother with original teeth seeking a dedicated flosserto share rare steaks, corn on the cob and caramel candy.
BEATLES OR STONES?
I still like to rock,still like to cruise in my Camaro on Saturday nights and still like to play the guitar.If you were a groovy chick, or are now a groovy hen,let's get together and listen to my eight-track tapes.
MEMORIES:
I can usually remember Monday through Thursday.If you can remember Friday, Saturday and Sunday, let's put our two heads together.
MINT CONDITION:
Male, 1932, high mileage, good condition, some hair,many new parts including hip, knee, cornea, valves.Isn't in running condition, but walks well.
Giving Up Everything
Eleven people were hanging on a rope under a helicopter, ten men and one woman. The rope was not strong enough to carry them all, so they decided that one has to drop off, otherwise they are all going to fall.
They were not able to choose that person, but then the woman made a very touching speech.
She said that she would voluntarily let go of the rope, because as woman she was used to giving up everything for her husband and kids, and for men in general, without ever getting anything in return. As soon as she finished her speech, all the men started clapping their hands.
#joke
Blind date....
"How was your blind date?" a college student asked her roommate.
"Terrible!" the room-mate answered. "He showed up in his 1932 Rolls Royce."
"Wow! That's a very expensive car. What's so bad about that?"
"He was the original owner."
#joke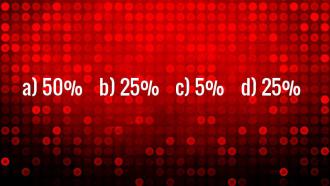 If you randomly choose one o...
If you randomly choose one of the following answer to this question, what is your chance of getting it right?
A blonde was hard up for money...
A blonde was hard up for money, so she walked around her neighborhood, trying to find a job.
She met a nice man who said he would give her work. All she had to do was paint his porch white. He gave her a bucket of paint and left.
He walked into his house, laughing. He told his brunette wife what he had done. "Frank, our porch covers half of the house! You're so mean." his wife replied. Three hours later, the blonde went in the house, and gave the bucket of white paint back to the man.
The astonished man handed her a $100 bill, and asked how she finished it so quickly.
"It takes time, but it was easy." was her reply. "Oh, and it's a Ferrari, not a Porsche."
A family took their frail, eld...
A family took their frail, elderly mother to a nursing home and left her,hoping she would be well cared for. The next morning, the nurses bathed her,fed her a tasty breakfast, and set her in a chair at a window overlooking a lovely flower garden.
She seemed okay, but after a while she slowly started to tilt sideways in her chair.Two attentive nurses immediately rushed up to catch her and straighten her up.
Again she seemed okay, but after a while she slowly started to tilt over to her other side.The nurses rushed back and once more brought her back upright. This went on all morning.Later, the family arrived to see how the old woman was adjusting to her new home.
"So Ma, how is it here? Are they treating you all right?"
"It's pretty nice," she replied. "Except they won't let me fart."
#joke
The Pope vs. Moishe
About a century or two ago, the Pope challenged the Jewish community of Rome to a debate.
The Jews looked around for a champion who could defend their faith, but no one wanted to volunteer. It was too risky. So they finally picked an old man named Moishe who spent his life sweeping up after people to represent them. Being old and poor, he had less to lose, so he agreed. He asked only for one addition to the rules of debate. Not being used to saying very much, he asked that neither side be allowed to talk. The Pope agreed.The day of the great debate came. Moishe and the Pope sat opposite each other for a full minute before the Pope raised his hand and showed three fingers. Moishe looked back at him and raised one finger. The Pope waved his fingers in a circle around his head. Moishe pointed to the ground where he sat. The Pope pulled out a wafer and a glass of wine. Moishe pulled out an apple. The Pope stood up and said, "I give up. This man is too good. The Jews win."
An hour later, the cardinals were all around the Pope asking him what happened. The Pope said, "First I held up three fingers to represent the Trinity. He responded by holding up one finger, to remind me that there was still one God common to both our religions. Then I waved my finger around me to show him, that God was all around us. He responded by pointing to the ground, showing that God was also right here with us. I pulled out the wine and the wafer to show that God absolves us from our sins. He pulled out an apple to remind me of original sin. He had an answer for everything. What could I do?"
Meanwhile, the Jewish community had crowded around Moishe, amazed that this old, almost feeble-minded man had done what all their scholars had insisted was impossible. "What happened?" they asked.
"Well," said Moishe, "first he said to me that the Jews had three days to get out of here. I told him that not one of us was leaving. Then he told me that this whole city would be cleared of Jews. I let him know that we were staying right here."
"And then?" asked a woman.
"I don't know," said Moishe. "He took out his lunch and I took out mine."
#joke
The Interview
A blonde goes for a job interview in an office. The
interviewer decides to start with the basics. 'So, Miss, can
you tell us your age, please?'
The blonde counts
carefully on her fingers for about 30 seconds before
replying, 'Ehhhh .. 22!'
The interviewer tries
another straightforward one to break the ice. 'And can you
tell us your height, please?'
The young lady stands up
and produces a measuring tape from her handbag. She then
traps one end under her foot and extends the tape to the top
of her head. She checks the measurement and announces, 'Five
foot two!'
This isn't looking good so the interviewer
goes for the real basics. 'And uhh, just to confirm for our
records, your name please?'
The blonde bobs her head
from side to side for about twenty seconds, mouthing
something silently to herself, before replying, 'Mandy!'
The interviewer is completely baffled at this stage, so
he asks, 'Just out of curiosity, Miss. We can understand your
counting on your fingers to work out your age, and the
measuring tape for your height is obvious, but what were you
doing when we asked you your name?'
'Ohh that!',
replies the blonde, 'That's just me running through 'Happy
birthday to you, happy birthday to you....''
Pun-Dead
Making fun of dead people is a grave mistake!