Have a great time for
Christmas
, check out our latest
Christmas jokes of 2022
on:
Christmas jokes collection
Off To Work
A guy shows up late for work.
The boss yells, "You should've been here at 8.30!"
He replies, "Why? What happened at 8.30?"

After hearing a speech on how
After hearing a speech on how to motivate employees, the business owner posted signs that read "Do It Now" in every department. It was impossible for the employees not to see them all through the day.
A friend dropped by a week later. Seeing the signs, he asked if the scheme really worked.
"Well," said the business owner, "not exactly the way I thought it would. My accountant ran off with $250,000, the office manager eloped with my secretary and the rest of the employees asked for raises."
#joke
Fear of alligators
While sports fishing off the Florida coast, a tourist capsized his boat. He could swim, but his fear of alligators kept him clinging to the overturned craft. Spotting and old beachcomber standing on the shore, the tourist shouted,"Are there any gators around here?!"
"Naw," the man hollered back, "they ain't been around for years!"
"Feeling safe, the tourist started swimming leisurely toward the shore.
About halfway there he asked the guy,"How'd you get rid of the gators?"
"We didn't do nothin'," the beachcomber said.
"The sharks got 'em."
#joke
Finally, A Good Trump Joke
Donald is walking out of the White House and heading toward his limo, when a possible assassin steps forward and aims a gun.
A secret service agent, new on the job, shouts 'Mickey Mouse!'
This startles the would-be assassin and he is captured.
Later, the secret service agent's supervisor takes him aside and asks, 'What in the hell made you shout Mickey Mouse?'
Blushing, the agent replies, 'I got nervous. I meant to shout 'Donald, duck!'
#joke
Finding Jesus
An old drunk stumbles across a baptismal service on Sunday afternoon down by the river.
He proceeds to walk into the water and stand next to the preacher. The minister notices the old drunk and says, "Mister, are you ready to find Jesus?"
The drunk looks back and says, "Yes, preacher, I sure am."
The minister dunks the fellow under the water and pulls him right back up.
"Have you found Jesus?" the preacher asks."Nooo, I didn't!" said the drunk.
The preacher then dunks him under for quite a bit longer, brings him up, and says, "Now, brother, have you found Jesus?"
"Noooo, I have not, Reverend."
The preacher, in disgust, holds the man under for at least 30 seconds this time, brings him out of the water, and says in a harsh tone, "My God, man, have you found Jesus yet?"
The old drunk wipes his eyes and says to the preacher, "Are you sure this is where he fell in?"
#joke
Anthony Jeselnik: Better Man
My girlfriend makes me want to be a better person -- so I can get a better girlfriend.
FLEX WORDLE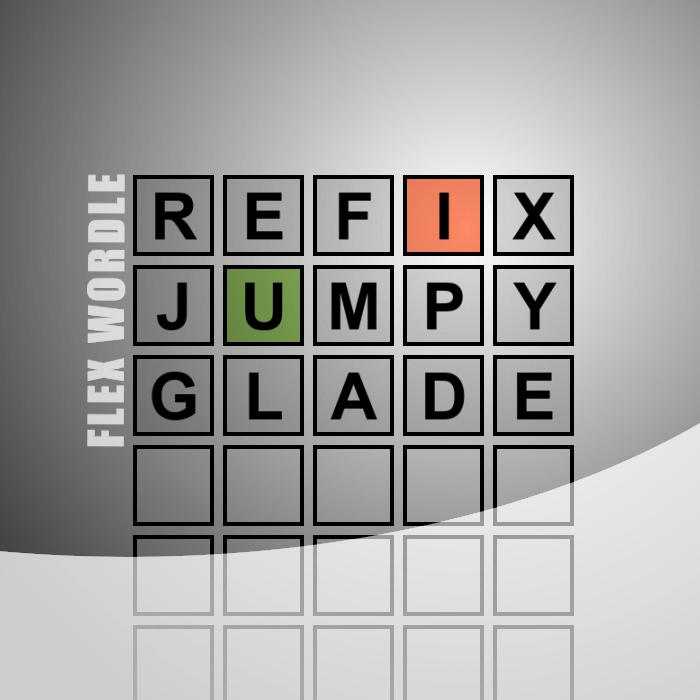 Guess the
WORDLE
in 3 tries. After each guess, the color of the tiles will change to show how close your guess was to the solution.
Oh, yeah?
Thanksgiving Day was approaching, and a family had received a Thanksgiving card with a painting of a pilgrim family on its way to church. Grandma showed the card to her small grandchildren, observing, "The pilgrim children liked to go to church with their mothers and fathers."
"Oh, yeah?" her grandson replied, "so why is their dad carrying that rifle?"
Lightbulb Joke Collection 34
Q: How many lawyers does it take to change a light bulb?
A: Three-one to sue the power company for insufficiently supplying power, or negligent failure to prevent the surge that made the bulb burn out in the first place, one to sue the electrician who wired the house, and one to sue the bulb manufacturers.
Q: How many lawyers does it take to change a light bulb?
A: Fifty four. Eight to argue, one to get a continuance, one to object, one to demur, two to research precedents, one to dictate a letter, one to stipulate, five to turn in their time cards, one to depose, one to write interrogatories, two to settle, one to order a secretary to change the bulb, and twenty-eight to bill for professional services.
Q: How many members of the England cricket team does it take to change a lightbulb?
A: Four. One to change it after 85 overs, one to throw him the new one, one to drop it, and one to get caught rubbing something out of his pocket into it.
Q: How many members of the Pakistan cricket team does it take to change a lightbulb?
A: None. "The players should only have to play 80 overs in a day. To expect them to do any more would place an unnecessary strain upon them."
Q: How many football managers does it take to change a lightbulb ?
A: Well, it would only take one, but actually he doesn't change it at all if it worked all right for him last time (lest he gets caricatured on the back page of the gutter press.)
Q: How many soccer players does it take to screw in a lightbulb ?
A: Five. One to get into position to screw it in, one to kick the legs out from under him, one to snatch the lightbulb and pass it to his mate who, then goes and screws it in over the other side of the room, and one to roll around on the floor pretending to be really injured.
Q: How many soccer players does it take to screw in a lightbulb ?
A: 15 - One to put the bulb in, 10 to kiss him afterwards, and the other side's back four to all stand around and put their hands up.
Q: How many Americal college football players does it take to change a light bulb?
A: The entire team! And they all get a semester's credit for it!