To set the scene, we are in Bo
To set the scene, we are in Borneo around 1900. A man is returning to his camp all alone when suddenly he finds himself facing about a score of unfriendly-looking - almost hostile - natives.
He thinks "headhunters", and although he has been a convinced atheist for many years he still mutters, "Oh my God! I think I'm buggered now!"
And a shalt of pearly light strikes miraculously down through the impenetrable foliage above him and lights him up, and a vast awesome voice from above rumbles, "Wrong, my son. You are not buggered yet. There's a sharp stone by your feet; why not use it to strike down the man nearest to you, for he is their chief?"
Our atheist looks up at the source of the light and murmurs, "Well - I'll be damned!" - which is prophetic, as it turns out, because as he stands the over the lifeless body of the chief, facing a score of absolutely horrified tribesmen, the vast and awesome voice from on high thunders, "Right, my son. NOW you're buggered!"
#joke
Dating Chickens
I used to run a dating agency for chickens...
But I was struggling to make hens meet!
The almonds
A priest decides one day to visit one of his elderly parishoners, Mrs. Smith. He rings the door bell and Mrs. Smith appears. "Good day, Mrs. Smith. I just thought I would drop by and see how you are doing."
"Oh just fine Father, come on in, and we'll have some tea."
While sitting a the coffee table, the priest notices a bowl of almonds on the table. "Mind if I have one?" the priest says.
"Not at all, have as many as you like."
After a few hours, the priest looks at his watch and alarmed at how long he has been visting, says to Mrs. Smith, "Oh my goodness, look at the time. I must be going. Oh, but dear me, I have eaten all your alomonds. I'll have to replace them the next time I visit."
Mrs. Smith replied, "Oh don't bother Father. Ever since I lost all my teeth, it's all I can do just to lick the chocolate off them."
#joke
Cracking an international mark
Cracking an international market is a goal of most growing corporations. It shouldn't be that hard, yet even the big multi-nationals run into trouble because of language and cultural differences. For example, observe the following examples below.
The name Coca-Cola in China was first rendered as Ke-kou-ke-la. Unfortunately, the Coke company did not discover until after thousands of signs had been printed that the phrase means "bite the wax tadpole" or "female horse stuffed with wax" depending on the dialect. Coke then researched 40,000 Chinese characters and found a close phonetic equivalent, "ko-kou-ko-le," which can be loosely translated as "happiness in the mouth."
In Taiwan, the translation of the Pepsi slogan "Come alive with the Pepsi Generation" came out as "Pepsi will bring your ancestors back from the dead."
Also in Chinese, the Kentucky Fried Chicken slogan "finger-lickin' good" came out as "eat your fingers off."
The American slogan for Salem cigarettes, "Salem - Feeling Free," got translated in the Japanese market into "When smoking Salem, you feel so refreshed that your mind seems to be free and empty."
When General Motors introduced the Chevy Nova in South America, it was apparently unaware that "no va" means "it won't go." After the company figured out why it wasn't selling any cars, it renamed the car in its Spanish markets to the Caribe.
When Parker Pen marketed a ballpoint pen in Mexico, its ads were supposed to say "It won't leak in your pocket and embarrass you." However, the company mistakenly thought the spanish word "embarazar" meant embarrass. Instead the ads said that "It wont leak in your pocket and make you pregnant."
An American t-shirt maker in Miami printed shirts for the spanish market which promoted the Pope's visit. Instead of the desired "I Saw the Pope" in Spanish, the shirts proclaimed "I Saw the Potato."
Colgate introduced a toothpaste in France called Cue, the name of a notorious porno magazine.
In Italy, a campaign for Schweppes Tonic Water translated the name into Schweppes Toilet Water.
#joke
God Takes a Vacation
"Hmmm," St. Peter reflected. "Well, how about Mercury?"
"No way!" God muttered. "It's way too hot for me there!"
"I've got it," St. Peter said, his face lighting up. "How about going down to Earth for your vacation?"
Chuckling, God remarked, "Are you kidding? Two thousand years ago I went there, had an affair with some nice Jewish girl, and they're STILL talking about it!"
#joke
Jeff Dunham: Coffee as a Sex-Enhancer?
Walter: My wife and I heard that coffee is good for your sex life. Jeff Dunham: Oh, and is it? Walter: No. It kept me awake for the whole damn thing. I actually had to participate!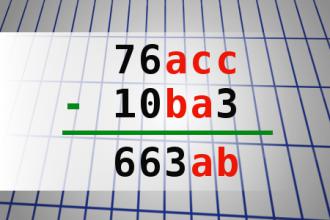 Find number abc
If 76acc - 10ba3 = 663ab find number abc. Multiple solutions may exist.
Jeff Dunham: How Women Age
Jeff Dunham: Walter, your wife is a lovely woman.
Walter: Shes getting old.
Jeff Dunham: Well, you know, they say that women age like fine wine.
Walter: Shes aging like milk.
As the plane was flying low ov...
As the plane was flying low over some hills near Athens, a lady asked the stewardess: "What's that stuff on those hills?"


"Just snow," replied the stewardess.


"That's what I thought," said the lady, "but this fellow in front of me said it was Greece."


How Fast Was I Going?

"When I saw you driving down the road, I guessed 55 at least."
"You're wrong, officer, it's only my hat that makes me look that old."