"A cannonball is a pa...
"A cannonball is a party for artillerymen."
Funny video of the day - Best Fails of the Week 1 September 2013
Catching Cows
More than anything, Bob wanted to be a cowpoke. Taking pity on him, a rancher decided to hire the lad and give him a chance.
"This," he said, showing him a rope, "is a lariat. We use it to catch cows."
"I see," said Bob, trying to seem knowledgeable as he examined the lariat. "And what do you use for bait?"
#joke
A busy MBA student
Betty, who was pursuing her MBA in Finance at Harvard, had become too busy with her studies, classes, projects and part-time job.


She realized how long she had been out of touch with her parents when she received the following e-mail from her mother:

"Dear Betty, your father and I enjoyed your last e-mail. Of course, we were much younger then, and more impressionable. Love, Mom."
#joke
A woman walked up to a little ...
A woman walked up to a little old man rocking in a chair on his porch. "I couldn't help noticing how happy you look," she said. "What's your secret for a long happy life?"
"I smoke three packs of cigarettes a day," he said. "I also drink a case of whiskey a week, eat fatty foods, and never exercise."
"That's amazing," said the woman, "how old are you?"
"Twenty-six," he said.
#joke
Best room in the hotel?
The drunk staggered up to the hotel reception and demanded his room be changed.
"But sir," said the clerk, "you have the best room in the hotel."
"I insist on another room!!" said the drunk.
"Very good, sir. I`ll change you from 502 to 555. Would you mind telling me why you don't like 502?" asked the clerk.
"Well, for one thing," said the drunk, "it's on fire."
#joke
FLEX NERDLE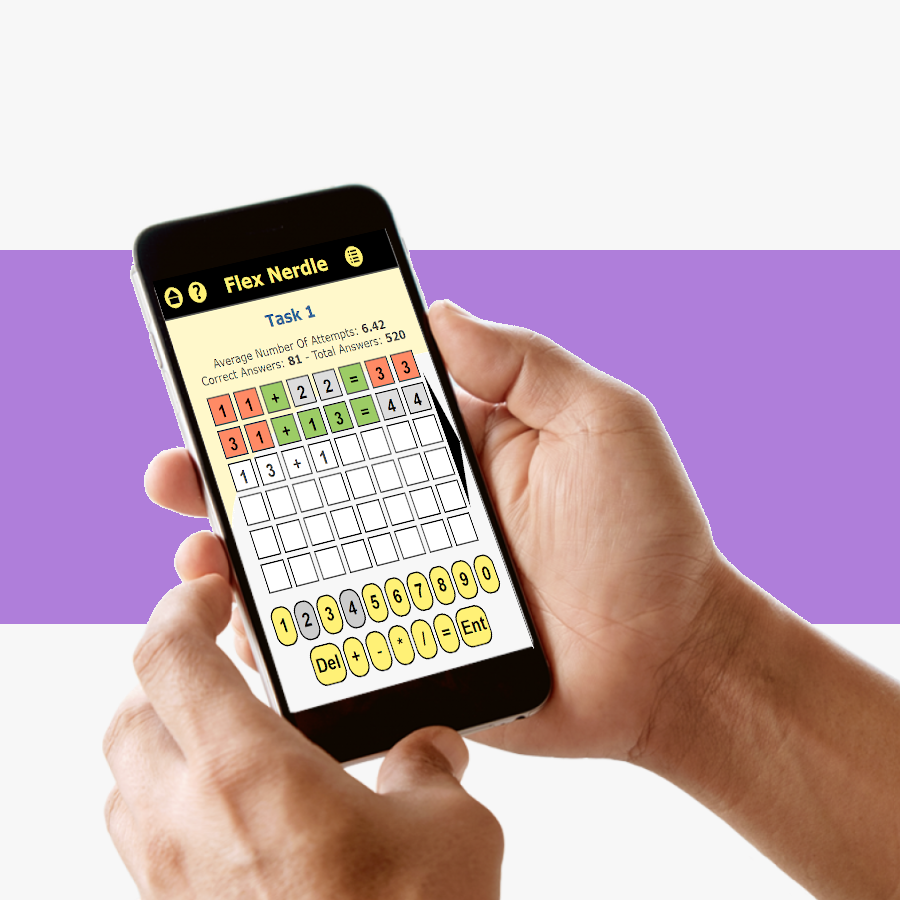 Guess the
NERDLE
in 6 tries. After each guess, the color of the tiles will change to show how close your guess was to the solution.
Knock Knock Collection 198
Knock Knock
Who's there?
Yachts!
Yachts who?
Yachts up, doc!
Knock Knock
Who's there?
Yah!
Yah who?
Ride em cowboy!
Knock Knock
Who's there?
Yehuda!
Yehuda who?
Yehuda dance all night!
Knock Knock
Who's there?
Yelp!
Yelp who?
Yelp me, my nose is stuck in the keyhole!
Knock Knock
Who's there?
Yoda!
Yoda who?
Yoda le lee whoo!
#joke
Major Crackage
Q: Why was Oprah stopped at the airport?
A: She was getting arrested for carrying 300lbs of crack in her pants.
A grasshopper walks into a bar...
A grasshopper walks into a bar and the bartender says, 'Hey, we have a drink named after you!'
The grasshopper looks surprised and says, 'You have a drink named Steve?'
How Much is a Sermon Worth?
One beautiful Sunday morning, a minister announced to his congregation: "My good people, I have here in my hands three sermons... a $100 sermon that lasts five minutes, a $50 sermon that lasts fifteen minutes, and a $10 sermon that lasts a full hour. Now, we'll take the collection and see which one I'll deliver."
#joke
Chuck Norris can juggle 12 bar...
Chuck Norris can juggle 12 bar stools when drunk but only 8 when sober.
Kissing a Nun
A cabbie picks up a nun. She gets into the cab, and the cab driver won't stop staring at her. She asks him why is he staring and he replies, "I have a question to ask you but I don't want to offend you."
She answers, "My dear son, you cannot offend me. When you're as old as I am and have been a nun a long as I have, you get a chance to see and hear just about everything. I'm sure that there's nothing you could say or ask that I would find offensive."
"Well, I've always had a fantasy to have a nun kiss me."
She responds, "Well, let's see if you qualify. #1, you have to be single and #2 you must be Catholic."
The cab driver is very excited and says, "Yes, I am single and I'm Catholic too!"
The nun says "OK, pull into the next alley."
He does and the nun fulfills his fantasy. But when they get back on the road, the cab driver starts crying.
"My dear child, said the nun, why are you crying?"
"Forgive me sister, but I have sinned. I lied, I must confess, I'm married and I'm Jewish."
The nun says, "That's OK, my name is Kevin and I'm on my way to a costume party."
- Joke shared by Beliefnet member socaliflady
#joke
Who drives you?
Two elderly ladies are sitting on the front porch, doing nothing.
One old lady turns to the other and asks, "Do you still get horny?"
The other replies, "Oh sure I do."
The first old lady asks, "What do you do about It?"
The second old lady replies, "I suck a lifesaver."
After a few moments, the first old lady asks, "Who drives you to the beach?"
#joke
Dan Naturman: Airplane Movie Safety
Last time I was on JetBlue, there was a dude next to me who looked a little suspicious. I was nervous. He was watching a movie, though; so Im thinking, Would a hijacker watch a movie? Probably not, right?... But you know its a good movie if you land, and hes like, Oh my God, I forgot to hijack the plane.
#joke
Starting At 8:05
A friend and I were golfing one day when at the 18th hole this guy comes out of nowhere and asks if he could join us. I tell him, "Well, we're just about done but if you want to join us tomorrow you can. We start at 8 o'clock."
He said, "Great! I'll be here at 8 o'clock, maybe 8:05..."
So next day he shows up at 8 o'clock and plays scratch golf; he was good. We were going to play again the next day and we invited him to join us. He said, "Great! I'll be here at 8 o'clock, maybe 8:05..."
So the next day he shows up at 8 o'clock, plays with his opposite hand, and shoots under par! I'm a bit amazed with this guy so I ask him, "You're a pretty good golfer, beating us with scratch golf and then showing-off by playing just as good with your opposite hand. Just what is you secret?"
He said, "Well...when I wake up in the morning and my wife is lying on her left side, I play left-handed. Or when I wake up in the morning and my wife is laying on her right side, I play right-handed."
So I ask, "what if she is laying on her back?"
"That's when I get here at 8:05."
#joke
The following 15 Police Commen...
The following 15 Police Comments were taken from actual police car videos around the country. Count down to #1...
#15 "Relax, the handcuffs are tight because they're new. They'll stretch after you wear them a while."
# 14 "If you take your hands off the car, I'll make your birth certificate a worthless document."
#13 "If you run, you'll only go to jail tired."
#12 "Can you run faster than 1200 feet per second? Because that's the
speed of the bullet that'll be chasing you."
#11 "You don't know how fast you were going? I guess that means I can
write anything I want to on the ticket, huh?"
#10 "Yes, sir, you can talk to the shift supervisor, but I don't think
it will help. Oh, did I mention that I'm the shift supervisor?"
#9 "Warning! You want a warning? O. K., I'm warning you not to do that
again or I'll give you another ticket."
#8 "The answer to this last question will determine whether you are
drunk or not. Was Mickey Mouse a cat or a dog?"
#7 "Fair? You want me to be fair? Listen, fair is a place where you go
to ride on rides, eat cotton candy, and corn dogs and step in monkey poo. "
#6 "Yeah, we have a quota. Two more tickets and my wife gets a toaster oven."
#5 "In God we trust, all others we run through NCIC."
#4 "How big were those 'Just two beers' you say you had?"
#3 "No sir, we don't have quotas anymore. We used to, but now we're allowed to write as many tickets as we can."
#2 "I'm glad to hear that chief (of Police) Hawker is a personal friend
of yours. So you know someone who can post your bail."
The envelope please.....................
AND THE WINNER IS ...
#1 "You didn't think we give pretty women tickets? You're right, we don't. Sign here."
Join us on WhatsApp