Abe and Esther are flying to ...
Abe and Esther are flying to Australia for a two-week vacation to celebrate their 40th anniversary. Suddenly, over the public address system the Captain announced, "Ladies and Gentlemen, I am afraid I have some very bad news. Our engines have ceased functioning and we will attempt an emergency landing. Luckily, I see an uncharted island below us and we should be able to land on the beach. However, the odds are that we may never be rescued and will have to live on the island for the rest of our lives!"
Thanks to the skill of the flight crew, the plane lands safely on the island. An hour later Abe turns to his wife and asks, "Esther, did we pay our $5,000 PBS pledge check yet?"
"No, sweetheart," she responds.
Abe, still shaken from the crash landing, then asks, "Esther, did we pay our American Express card yet?"
"Oh, no! I'm sorry. I forgot to send the check," she says.
"One last thing, Esther. Did you remember to send checks for the Visa and MasterCard this month?" he asks.
"Oh, forgive me, Abie," begged Esther, "I didn't send that one, either."
Abe grabs her and gives her the biggest kiss in 40 years.
Esther pulls away and asks, "What was that for?"
Abe answers, "They'll find us!"
#joke
"Hear about the new E
"Hear about the new EU approved pan? Apparently it isn't Greece proof."
Funny video of the day - Funniest Cooking and Food Fails
An Atheist's Holiday
An atheist became incensed over Christmas holiday preparations. He filed a lawsuit about the constant celebrations given to Christians and Jews while atheists had no holiday to celebrate.
The case was brought before a judge. After listening to the long, passionate presentation by the atheist's lawyer, the judge banged his gavel and declared, "Case dismissed!"
The lawyer immediately stood and objected to the ruling. "Your honor, how can you possibly dismiss this case? The Christians have Christmas, Easter, and many other observances. Jews have Passover, Yom Kippur, and Hanukkah. Yet, my client and all other atheists have no such holiday!"
The judge leaned forward in his chair and simply said, "Obviously, your client is too confused to know about, much less celebrate, his own atheist holiday!"
The lawyer pompously said, "Your honor, we are unaware of any such holiday for atheists. Just when might that holiday be?"
The judge replied, "Well, it comes every year on exactly the same date. Psalm 14:1 states, 'The fool says in his heart, there is no God.' Thus, if your client says there is no God then, according to the Bible, he is a fool. April Fool's Day is his holiday. Now, get out of my courtroom!"
It was the end of the school y
It was the end of the school year, and a kindergarten teacher was receiving gifts from her pupils. The florist's son handed her a gift. She shook it, held it overhead, and said, "I bet I know what it is. Flowers." "That's right," the boy said, but how did you know "Oh, just a wild guess," she said. The next pupil was the sweet shop owner's daughter. The teacher held her gift overhead, shook it, and said, "I bet I can guess what it is. A box of sweets." "That's right, but how did you know?" asked the girl. "Oh, just a wild guess," said the teacher. The next gift was from the son of the liquor storeowner. The teacher held the package overhead, but it was leaking. She touched a drop off the leakage with her finger and put it to her tongue. "Is it wine?" she asked. "No," the boy replied, with some excitement. The teacher repeated the process, tasting a larger drop of the leakage. "Is it champagne?" she asked. "No," the boy replied, with more excitement. The teacher took one more big taste before declaring, "I give up, what is it?" With great glee, the boy replied, "It's a puppy!" SURPRISE!
#joke
Little Jenny walked into the k...
Little Jenny walked into the kitchen one day and looked up at her mother, who was busy cooking dinner. "Mommy, how old are you?" she asked.
"Now dear," said her mother, "You should never ask a woman what her age is."
"Why not?" demanded Jenny.
"Because it isn't polite. You'll understand better when you grow up."
Jenny thought about it for a moment, then piped up, "Mommy, how much do you weigh?"
"Jenny," said her mother, "That's not a question you ask people."
"Why not?" demanded Jenny.
"Because it's not polite to ask grown-ups about how much they weigh. You'll understand some day."
"Mommy," Jenny asked, "Why did you and Daddy get divorced?"
"Darling," her mother replied with a sigh, "That's something that's still very painful for Mommy, and I really can't talk about it now. I'll explain when you are a little older."
The next day, Jenny told a friend at school about the conversation with her mother. The other little girl explained to her, "All you have to do is get a look at your mom's driver's license. It has all the information about any grown-up you want on it."
So little Jenny sneaked a peek in her mother's purse when she got home, and looked over her license, examining it carefully. That evening, she went back into the kitchen and announced, "I know how old you are, Mommy, You are 36!"
Her mother looked down at her, surprised. "And I know how much you weigh!" said Jenny. "You weigh 135 pounds." "Jenny, where did you learn this?", her mother asked. Jenny just smiled and continued, "And, I know why you and Daddy got a divorce." Her mother just gasped and asked, "Why?"
Jenny replied, "Because you got an F in sex!"
#joke
How To Save Money!
Three engineers and three accountants are traveling by train to a conference. At the station, the three accountants each buy tickets and watch as the three engineers buy only a single ticket.
"How are three people going to travel on only one ticket?" asks an accountant.
"Watch and you'll see," answers an engineer.
They all board the train. The accountants take their respective seats but all three engineers cram into a restroom and close the door behind them. Shortly after the train has departed, the conductor comes around collecting tickets. He knocks on the restroom door and says, "Ticket, please."
The door opens just a crack and a single arm emerges with a ticket in hand. The conductor takes it and moves on.
The accountants saw this and agreed it was quite a clever idea. So after the conference, the accountants decide to copy the engineers on the return trip and save some money (being clever with money, and all that). When they get to the station, they buy a single ticket for the return trip. To their astonishment, the engineers don't buy a ticket at all.
"How are you going to travel without a ticket?" says one perplexed accountant.
"Watch and you'll see," answers an engineer.
When they board the train the three accountants cram into a restroom and the three engineers cram into another one nearby. The train departs. Shortly afterward, one of the engineers leaves his restroom and walks over to the restroom where the accountants are hiding. He knocks on the door and says, Ticket, please."
#joke
FLEX NERDLE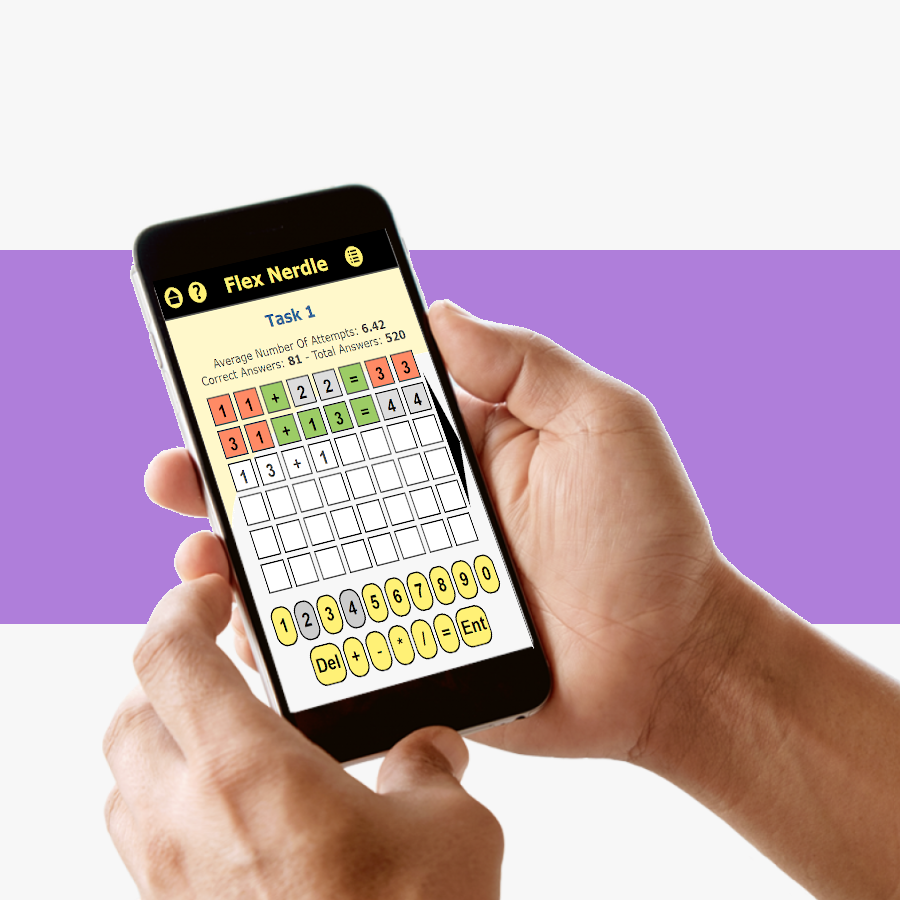 Guess the
NERDLE
in 6 tries. After each guess, the color of the tiles will change to show how close your guess was to the solution.
This Wife Is Too Jealous
There was once a wife so jealous that when her husband came home one night and she couldn't find hairs on his jackets she yelled at him, "Great, so now you're cheating on me with a bald woman!"
The next night, when she didn't smell any perfume, she yelled again by saying, "She's not only bald, but she's too cheap to buy any perfume!"
#joke
Liberty Bell
Did you hear the one about the Liberty Bell?
Yeah, it cracked me up!
Get Me My Drink
On reaching his plane seat a man is surprised to see a parrot strapped in next to him. He asks the stewardess for a coffee where upon the parrot squawks, "And get me a whisky you cow!" The stewardess, flustered, brings back a whisky for the parrot and forgets the coffee.
When this omission is pointed out to her the parrot drains its glass and bawls, "And get me another whisky you bitch". Quite upset, the girl comes back shaking with another whisky but still no coffee.
Unaccustomed to such slackness the man tries the parrot's approach, "I've asked you twice for a coffee, go and get it now or I'll kick your ass".
Next moment both he and the parrot have been wrenched up and thrown out of the emergency exit by two burly stewards. Plunging downwards the parrot turns to him and says, "For someone who can't fly you're a lippy bastard!"
#joke
Yo mama so fat the only reason
Yo mama so fat the only reason she took algebra in high school was because she heard there was gonna be some pi.
q: What do you get when you c...
q: What do you get when you cross an impressionist painter with a New York City cab driver?
A: You get Vincent Van Go Fuck Yourself.
Hurt Bee Back
Q: How did the bee hurt his back?
A: He fell off his honey.
Top 10 Mom Scoldings in the Bible
10. Sampson, get your hands off of that lion, you don't know where it's been!
9. David, I told you not to play in the house with that string! Go practice your harp. We pay good money for those lessons.
8. Abraham! Stop wandering around the countryside and get home for supper!
7. Shadrach, Meschach and Abendeco! I told you, never play with fire!
6. Cain! Get off your brother! You're going to kill him some day!
5. Noah, no you can' t help them. Don't bring home any strays.
4. Gideon! Have you been hiding in that wine press again? Look at my clothes.
3. James and John! No more burping at the dinner table, please. People are going to call you sons of thunder.
2. Judas! Have you been in my purse again?
1. Jesus! Close the door! You think you were born in a barn.
- Joke shared by Beliefnet member Jalus
#joke
As President Roosevelt said: "...
As President Roosevelt said: "We have nothing to fear but fear itself. And Chuck Norris."
Join us on WhatsApp