Have a great time for
Christmas
, check out our latest
Christmas jokes of 2021
on:
Christmas jokes collection
A mechanic was removing a cyli...
A mechanic was removing a cylinder head from the motor of a Harley motorcycle when he spotted a well-known heart surgeon in his shop.
The surgeon was there, waiting for the service manager to come and take a look at his bike.
The mechanic shouted across the garage, "Hey, Doc, can I ask you a question?"
The surgeon a bit surprised, walked over to the mechanic working on the motorcycle.
The mechanic straightened up, wiped his hands on a rag and asked, "So Doc, look at this engine. I open its heart, take the valves out, fix 'em, put 'em back in, and when I finish, it works just like new. So how come I get such a small salary and you get the really big bucks, when you and I are doing basically the same work?"
The surgeon paused, smiled and leaned over, and whispered to the mechanic, "Try doing it with the engine running."
#joke
"A matchmaker makes m
"A matchmaker makes matches in order to find you the light of your life."
The heaviest element known to
The heaviest element known to science is Managerium.
This element has no protons or electrons, but has anucleus composed of 1 neutron, 2 vice-neutrons, 5 juniorvice-neutrons, 25 assistant vice-neutrons, and 125 juniorassistant vice-neutrons all going round in circles.
Managerium has a half-life of three years, at whichtime it does not decay but institutes a series of reviewsleading to reorganization.
Its molecules are held together by means of the exchangeof tiny particles known as morons.
#joke
Two lawyers...
Two lawyers walking through the woods spotted a vicious-looking bear. The first lawyer immediately opened his briefcase, pulled out a pair of sneakers and started putting them on.
The second lawyer looked at him and said, "You're crazy! You'll never be able to outrun that bear!"
"I don't have to," the first lawyer replied. "I only have to outrun you."
You Might Be A Redneck If 06
You might be a redneck if...
Your soap on a rope doubles as an air freshener.
Your wife's hairdo attracts bees.
Your baby's first words are "Attention K-Mart shoppers."
The antenna on your truck is a danger to low flying airplanes.
Your primary source of income is the pawn shop.
You pick your teeth from a catalog.
You've ever financed a tattoo.
You refer to the time you won a free case of oil as the "day my ship came in."
Your hairdo has ever been ruined by a ceiling fan.
Your mother has been involved in a fist fight at a high school sports event.
#joke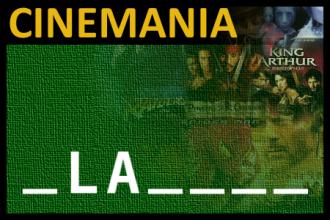 CINEMANIA: Guess the movie title
A young recruit in Vietnam faces a moral crisis when confronted with the horrors of war and the duality of man. Film was made in 1986.
Chuck Norris does not go hunti...
Chuck Norris does not go hunting. Chuck Norris goes killing.
Converting to the Society of Friends
Rabbi 1: We've got to do something. Many of the young people in our synagogue are converting to the Quaker faith.
Rabbi 2: I've noticed that too. In fact, some of my best Jews are Friends!
Maria Bamford: 30 Ways to Shape Up
Thirty ways to shape up for summer -- number one: eat less; number two: exercise more; number three... What was I talking about? Im so hungry right now.