Jokes of the day for Friday, 07 October 2016
Funny jokes, funny photo and funny video collected from the internet on Friday, 07 October 2016
"Why are you enjoying
"Why are you enjoying life while eating hotdogs? Because you're relishing the moment."
How old is a flower? I canR
How old is a flower? I can't tell. Is it adult orchid?
At New York's Kennedy airport
At New York's Kennedy airport today, an individual later discovered tobe a public school teacher was arrested trying to board a flight while inpossession of a ruler, a protractor, a setsquare, a slide rule, and acalculator.
At a morning press conference, Attorney General Alberto Gonzalez saidhe believes the man is a member of the notorious al-Gebra movement. Heis being charged by the FBI with carrying weapons of math instruction.
Al-Gebra is a fearsome cult," Gonzalez said. "They desire averagesolutions by means and extremes, and sometimes go off on tangents in a searchof absolute value. They use secret code names like 'x' and 'y' and refer tothemselves as 'unknowns', but we have determined they belong to acommon denominator of the axis of medieval with coordinates in every country.As the Greek philanderer Isosceles used to say, 'there are 3 sides to every triangle".
When asked to comment on the arrest, President Bush said, "If God hadwanted us to have better weapons of math instruction, He would havegiven us more fingers and toes".
#joke
Arrived safely
Mr. Johnson, a businessman from Wisconsin, went on a business trip to Louisiana. He immediately sent an e-mail back home to his wife, Jennifer to let her know he had arrived safely.
Unfortunately, he miss typed a letter and the e-mail ended up going to a Mrs. Joan Johnson, the wife of a preacher who had just passed away.
The preacher's wife took one look at the e-mail and promptly fainted. When she was finally revived, she nervously pointed to the message, which read: "Arrived safely, but it sure is hot down here."
#joke
Knock Knock Collection 096
Knock Knock
Who's there?
Isaac!
Isaac who?
Isaac coming out?
Knock Knock
Who's there?
Isabella!
Isabella who?
Isabella out of order!
Knock Knock
Who's there?
Isabelle!
Isabelle who?
Isabelle necessary on a bicycle?
Knock Knock
Who's there?
Isadore!
Isadore who?
Isadore locked, I can't get in!
Knock Knock
Who's there?
Isaiah!
Isaiah who?
Isaiah again Knock Knock
!
#joke
A guy's on the electric chair
A guy's on the electric chair. The warden's just about to pull the switch when the guy gets the hiccups.
The warden says, "Do you have any last requests?"
The guy says, "(hic) Yeah... (hic) could you please do (hic)... could you please do something to scare me?"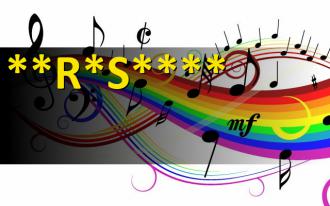 Replace asterisk symbols with ...
Replace asterisk symbols with a letters (**R*S****) and guess the name of musician band. Length of words in solution: 9.
Pete Holmes: Uncool in Dreams
I cant seal the deal in my dreams. I hit on women in real life and theyre like, In your dreams. Im like, No. Not even there.
Dirty Paddy
An Irish wife was having a shower and slipped over on the bathroom floor. Instead of slipping over forwards, she slipped over and did the splits and suctioned herself to the floor.
She yelled out for her husband. 'Paddy! Paddy!' she yelled.
Paddy came running in. 'Paddy I've suctioned myself to the floor,' she said.
'Ohhh nooo! Paddy said and tried to pull her up. 'You're just too heavy, love. I'll go across the road and get Shamus.'
Paddy comes back with Shamus and they both tried to pull her up.
'Nope, I can't do it,' Shamus said, 'Let's try plan C.'
'Plan C?' exclaimed Paddy. 'What's that?'
'I'll go home and get my hammer and chisel and we will break the tiles under her.'
'Oh okay,' Paddy said. 'While you're doing that I'll stay here and play with her tits.'
'Play with her tits?' Shamus said. 'Why would you do that? This is hardly the time.'
Paddy replied, 'Well, I figure if I can get her wet enough, we can slide her into the kitchen where the tiles aren't so expensive to replace.'
#joke
Have faith...
A climber fell off a cliff, and as he tumbled down, he caught hold of a small branch wedged in the rock.
"HELP! IS THERE ANYBODY UP THERE?" he shouted.
A majestic voice boomed through the gorge:
"I will help you, my son, but first you must have faith in me."
"Yes, yes, I trust you!" cried the man.
"Let go of the branch," boomed the voice.
There was a long pause, and the man shouted up again, "IS THERE ANYONE ELSE UP THERE I COULD TALK TO?"
#joke