Adam & Eve – A Love Story
Adam and Eve said, 'Lord when we were in the garden, you walked with us every day. Now we do not see you anymore. We are lonesome here, and it is difficult for us to remember how much you love us.' And God said I will create a companion for you that will be with you and who will be a reflection of my love for you so that you will love me even when you cannot see me.
Regardless of how selfish or childish or unlovable, you may be, this new companion will accept you as you are and will love you as I do, in spite of yourselves.
And God created a new animal to be a companion for Adam and Eve
And it was a good animal and God was pleased.
And the new animal was pleased to be with Adam and Eve and he wagged his tail.
And Adam said, 'Lord, I have already named all the animals in the Kingdom and I cannot think of a name for this new animal.'
And God said, 'I have created this new animal to be a reflection of my love for you, his name will be a reflection of my own name, and you will call him DOG.
And Dog lived with Adam and Eve and was a companion to them and loved them.
And they were comforted. And God was pleased. And Dog was content and wagged his tail.
After a while, it came to pass that an angel came to the Lord and said, 'Lord, Adam and Eve have become filled with pride. They strut and preen like peacocks and they believe they are worthy of adoration. Dog has indeed taught them that they are loved, but perhaps too well'
And God said I will create for them a companion who will be with them and who will see them as they are. The companion will remind them of their limitations, so they will know that they are not always worthy of adoration.'
And God created CAT to be a companion to Adam and Eve.
And Cat would not obey them. And when Adam and Eve gazed into Cat's eyes, they were reminded that they were not the Supreme Beings.
And Adam and Eve learned humility. And they were greatly improved.
And God was pleased. And Dog was happy.
And the Cat  ....  didn't give a shit one way or the other…….
#joke
A tourist was admiring the nec
A tourist was admiring the necklace worn by a local Indian.
"What is it made of?" she asked.
"Alligator's teeth," the Indian replied.
"I suppose," she said patronizingly, "that they mean as much to you as pearls do to us."
"Oh no," he objected. "Anybody can open an oyster."
#joke
"The serial killer wa
"The serial killer was cut-throat in his business dealings and that's why he always made a killing."
Heaven's Unitarian Population
Why are there are no Unitarians in Heaven?Because they heard there was a choice between going to Heaven or a discussion group about the existence of Heaven.
An out-of-towner drove his car
An out-of-towner drove his car into a ditchin a desolated area. Luckily, a local farmercame to help with his big strong horse namedBuddy.
He hitched Buddy up to the car and yelled,"Pull, Nellie, pull!" Buddy didn't move.
Then the farmer hollered, "Pull, Buster, pull!"Buddy didn't respond.
Once more the farmer commanded, "Pull, Coco,pull!" Nothing.
Then the farmer nonchalantly said, "Pull, Buddy,pull!" And the horse easily dragged the car outof the ditch.
The motorist was most appreciative and verycurious. He asked the farmer why he called hishorse by the wrong name three times.
"Well... Buddy is blind and if he thought hewas the only one pulling, he wouldn't even try!"
#joke
Scary Collection 08
A ghost joke
What was written on the hypochondriac's tombstone?
"I told you I was ill"!
A vampire joke
What do you get if you cross a vampire with a snail?
I don't know but it would slow him down!
A witch joke
How did the witch almost lose her baby?
She didn't take it far enough into the woods!
A cannibal joke
What did the cannibal mum say to her son who was chasing a missionary?
''Stop playing with your food''!
A witch joke
What do witches race on?
Vroomsticks!
A Halloween joke
How do you get the most apples when bobbing at Halloween
Wear a snorkel!
A witch joke
What's a cold, evil candle called?
The wicked wick of the north!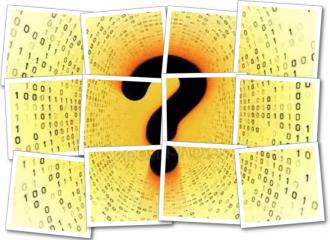 I go around in circles, But ...
I go around in circles, But always straight ahead Never complain, No matter where I am led. What am I?
Play your age...
A woman in Atlantic City was losing at the roulette wheel. When she was down to her last 10 dollars, she asked the fellow next to her for a good number.
"Why don't you play your age?" he suggested.
The woman agreed, and then put her money on the table.
The next thing the guy with the advice knew, the woman had fainted and fallen to the floor. He rushed right over.
"Did she win?" he asked.
"No" replied the attendant.
"She put 10 dollars on 33 and 46 came in."
#joke
John Caparulo: Yard Sales on Memorial Day
Every year back in Ohio, we would have yard sales on Memorial Day weekend, so its like Mardi Gras for white trash.
Dan Cummins: Pizza Sale
I saw a grown man once riding one of those weird standup scooters down the side of the road -- you have to tilt to make it move forward, I think its called a Segway or a Douchebag Way -- wearing a toga and holding a sign for a pizza sale. My first thought was, Congrats, youve hit rock bottom. But my second thought was, If you took away just the sign, then that guy would rule.
#joke
An explorer walked into a clea...
An explorer walked into a clearing and was surprised to see a pigmy standing beside a huge dead elephant. "Did you kill that?" he asked. The pigmy answered: "Yes". "How could a little bloke like you kill something as huge as that?"
"I killed it with my club" replied the pigmy.
"That's amazing," said the explorer. "How big's your club?"
The pigmy replied: "There's about 150 of us"
#joke
A Jewish Landing
As the plane settled down at Ben Gurion airport, the voice of the Captain came on:
"Please remain seated with your seatbelt fastened until this plane is at a complete standstill and the seat belt signs have been turned off.""To those of you standing in the aisles, we wish you a Happy Hanukkah."
"To those who have remained in their seats, we wish you a Merry Christmas."

I think...
There are three girls at a bar, a red head, a brunette, and a blonde.
They have a seat at the bar. The bar tender says, "If you go into the bathroom there is a mirror. Look into the mirror and tell anything in your life that you believe is true. If you are telling the truth then "POOF" a hundred dollars pops out, if you lie then "POOF" you'll disappear."
So the red head goes in first and stares deeply into the mirror and proclaims, "I think that i am the most beautiful woman in the world!", "POOF" a hundred dollars pops out.
Then the brunette goes in. "I think that i am the smartest woman in the world," "POOF" a hundred dollars pops out.
Now it's the blonde's turn. She slowly walks into the bathroom with her hands over her eyes and peeks between her fingers at the mirror. She waits... nothing happens... she is glad. She stands bravely and states, "I think... "POOF " she disappears.
Submitted by Curtis