Handy Around the House.
Susie: My husband is a great handyman. He can repair almost anything.
Jane: My mother always taught me to beware of the man that can fix everything. You'll never get anything new.
Few Kids Jokes
Why do bananas have to put on sunscreen before they go to the beach?
Because they might peel.
-----
Q: Why A snail painted an S on the top of his car?
A: So people would say "Look at that S car go!"
-----
Knock knock! Who's there?
Interrupting cow.
Interrupting cow wh--MOOOOOOOOOO!!!!!!!!
-----
Why did the cow cross the road?
To get to the moo-vies!
found on http://girltomom.com/a-giggle/funny-jokes-for-little-kids
#joke #pun #kidsjokes #dadjoke
E-Mail to Loving Wife
Mr. Johnson, a businessman from Wisconsin, went on a business trip to Louisiana. He immediately sent an e-mail back home to his wife, Jennifer .
Unfortunately, he forgot his wife's exact e-mail address and the e-mail ended up going to a Mrs. Joan Johnson of New Jersey, the wife of a preacher who had just passed away. The preacher's wife took one look at the e-mail and promptly fainted.
When she was finally revived by her daughter, she nervously pointed to the message, which read: "Arrived safely, but it sure is hot down here."
The same joke, placed elsewhere, and with more wording to it:
A Minneapolis couple decided to go to Florida to thaw out during a particularly icy winter. They planned to stay at the same hotel where they spent their honeymoon 20 years earlier. Because of hectic schedules, it was difficult to coordinate their travel schedules. So, the husband left Minneapolis and flew to Florida on Thursday, with the wife flying down the following day. The husband checked into the hotel. There was a computer in his room, so he decided to send an e-mail to his wife. However, he accidentally left out one letter in her e-mail address, and without realizing his error, sent the e-mail.
Meanwhile, somewhere in Houston, a widow just returned home from her husband's funeral. He was a minister who was called home to glory following a heart attack. The widow decided to check her e-mail since she was expecting messages from relatives and friends. After reading the first message, she screamed and fainted. The widow's son rushed into the room, found his mother on the floor, and saw the computer screen which read:
To: My Loving Wife
Subject: I've Arrived
Date: November 18, 2004
I know you're surprised to hear from me. They have computers here now and you are allowed to send e-mails to your loved ones. I've just arrived and have been checked in. I see that everything has been prepared for your arrival tomorrow. Looking forward to seeing you then! Hope your journey is as uneventful as mine was.
PS. Sure is freaking hot down here.
Both jokes found on https://www.snopes.com/fact-check/hotmail/, Last updated: 20 October 2007, older references no longer exist
#joke
What's a lima bean?
"What's a lima bean? I don't know, but now it's a Madagascan primate."
Medical kit for passive-aggressive nurses
A new medical kit has come out for passive-aggressive nurses to give to their patient.
It's known as Suture-Self.

Bumper Stickers 18
"Time is the best teacher; Unfortunately it kills all it's students!"
"According to my calculations the problem doesn't exist."
"Pride is what we have. Vanity is what others have."
"How Can I Miss You if You Won't Go Away?"
Seen on a woman's car: "Men call us birds, we pick up worms"
"Warning: Dates in Calendar are closer than they appear."
"Give me ambiguity or give me something else."
"Why is 'abbreviation' such a long word?"
"I like you, but I wouldn't want to see you working with sub-atomic particles."
#joke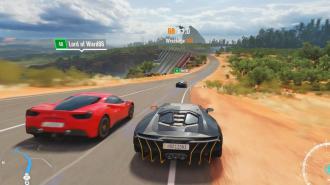 Guess the Game Name
Look carefully the picture and guess the game name.
The dorm rules
On the first day of college, the Dean addressed the students, pointing out some of the rules:
"The female dormitory will be out-of-bounds for all male students, and the male dormitory to the female students. Anybody caught breaking this rule will be fined $20 the first time."
He continued, "Anybody caught breaking this rule the second time will be fined $60. Being caught a third time will cost you a fine of $180. Are there any questions?"
At this point, a male student in the crowd inquired: "How much for a season pass?"
#joke
A mother and her very young so
A mother and her very young son were flying Southwest Airlines fromKansas City to Chicago. The little boy (who had been looking outthe window) turned to his mother and asked, "If big dogs have babydogs, and big cats have baby cats, why don't big airplanes have babyairplanes?"
The mother (who couldn't think of an answer) told her son toask the stewardess.
So the boy went down the aisle and asked the stewardess. Thestewardess, who was very busy at the time, smiled and said, "Did your Mom tellyou to ask me?"
The boy said, "yes she did."
"Well, then, you go and tell your mother that there are no baby airplanes because Southwestalways pulls out on time. Have your Mom explain that to you."
#joke
Ethiopian
What do you call an Ethiopian taking a shit? A show-off!
Chuck Norris invented the bear...
Chuck Norris invented the beard.
Three Wishes for Three Priests
Three priests died and came up to St. Peter at the Pearly Gates. St. Peter looked up the priests and informed them there had been a mistake; they were not supposed to die for another 10 years or so.
The priests were upset about this and asked St. Peter what could be done. St. Peter said that he would send them back to earth in any form they wanted until the problem was fixed.
St Peter asks the first priest, " What do you want to become?" and the first priest replies," I always wanted to be an eagle and see all of God's creation from above."
"Done." St. Peter snaps his fingers and the first priest disappears.
St. Peter asks the second priest, "What do you want to become?" and the second priest replies, "I always wanted to be a dolphin and see all of God's creation from under the sea."
"Done." St Peter snaps his fingers and the second priest disappears like the first.
St. Peter asks the third priest, "What do you want to become?"" and the third priest shyly says, ""Well... my wish is kind of sinful."
"No matter. You can choose any form you want." St. Peter says and the third priest replies, "Well, I always wanted to be a...stud, you know?"
St .Peter replies, "I don't see a problem with that." St. Peter snaps his fingers and the third priest disappears.
Later, Jesus asked St. Peter, " I heard there was a problem with three priests being here before their time. Where are they?"
St. Peter explained, "One is soaring high above the Grand Canyon. The second is swimming in the North Atlantic. The third is on the left rear tire of a Chevy Blazer."
- Joke shared on Beliefnet's Religious Humor page
#joke
I get so drunk that I imagine things
The drunk was floundering down the alley carrying a box with holes on the side. He bumped into a friend who asked, "What do you have in there, pal?"
"A mongoose."
"What for?"
"Well, you know how drunk I can get. When I get drunk I see snakes, and I'm scared to death of snakes. That's why I got this mongoose, for protection."
"But," the friend said, "you idiot! Those are imaginary snakes."
"That's okay," said the drunk, showing his friend the interior of the box, "So is the mongoose."
#joke
Greg Giraldo: Dodgeball Skills
Part of growing up is learning your strengths and weaknesses. What better way to figure out that hand-eye coordination aint your thing than by getting drilled in the mouth by a red, rubber ball? You only gotta get beaned in the face so many times before you figure out, I better hit the books because this is not working out.
#joke