A man is walking from the lake...
A man is walking from the lake carrying two fish in a bucket. He is approached by the game warden who asks him for his fishing license.
The fisherman says to the warden, "I did not catch these fish, they are my pets. Every day I come down to the water and whistle and these fish jump out and I take them around to see the sights only to return them at the end of the day."
The warden, not believing him, reminds him that it is illegal to fish without a license. The fisherman turns to the warden and says, "If you don?t believe me then watch," as he throws the fish back into the water.
The warden says, "Now whistle to your fish and show me how they jump out the water."
The fisherman turns to the warden and says, "What fish?"
#joke
"Teaching your slinky
"Teaching your slinky new tricks is like spring training."
Funny video of the day - The thug life chose me
Dilbert's Salary Theorem stat
Dilbert's Salary Theorem states that Engineers and scientists can never earn as much as business executives and sales people. This theorem can now be supported by a mathematical equation based on the following two postulates:
Postulate 1: Knowledge is Power.
Postulate 2: Time is Money.
As every engineer knows: Power = Work / Time
Since: Knowledge = Power,
then Knowledge = Work/Time,
and Time = Money,
then Knowledge = Work/Money.
Solving for Money, we get: Money = Work / Knowledge.
Thus, as Knowledge approaches zero, money approaches infinity, regardless of the amount of work done.
Conclusion: The less you know, the more you make. Bummer.
#joke
Deserted island
Harry was shipwrecked on a deserted island. For several months, he longed for someone to talk to; searched the horizons for even the suggestion of a ship.
One day, his committment was rewarded: A beautiful woman was washed up onto the beach, floating on a large steamer trunk. Harry got her all settled, and fed, and dried off and they started talking.
April asked Harry, "what is something you've REALLY missed being out here on a desserted island for so long?"
"A clean shirt," was Harry's response. With a huff, April reached into the steamer trunk and tossed Harry a shirt.
April let out a short huff, but persevered: "Surely there's SOMETHING you've really missed out here...all alone...on an island with NOBODY all this time?"
"Oh wow, YEAH, there sure is: I'd REALLY like a dry pillow to sleep on."
April reached into her steamer trunk once again and tossed Harry a pillow; and she would not be put off. Striking her most alluring pose, she asked in her most provocative voice, "C'mon, Harry, wouldn't you like to play around?"
Harry got all excited and started jumping up and down. "Don't tell me you have a set of GOLF CLUBS in there, too?!???!?!"
#joke
 A Collection Of Insults
A brief synopsis... When you're at a loss for words but want to tell someone that he or she is stupid, remember some these quips from our collection here at Aha! Jokes.
---
Couldn't find his way through a maze even if the rats helped him.
Couldn't hit sand if he fell off a camel.
Couldn't hit the broad side of a barn if he were standing inside.
Couldn't pour water out of a boot with instructions on the heel.
Couldn't think/pee his way out of a paper bag.
Couldn't write dialog for a porno flick.
CPU is always in powersave mode.
CPU not connected to the bus.
Cranial cavity filled with neutronic matter. (Really dense.)
Cranio-rectally inverted.
Cunning as a dodo bird.
Cursor's flashing but there's no response.
Dealing with him is less fun than going to the dentist.
Dealing with him is one angst worse than a blind date.
Deep as her dimples / reflection in a mirror.
#joke
FLEX NERDLE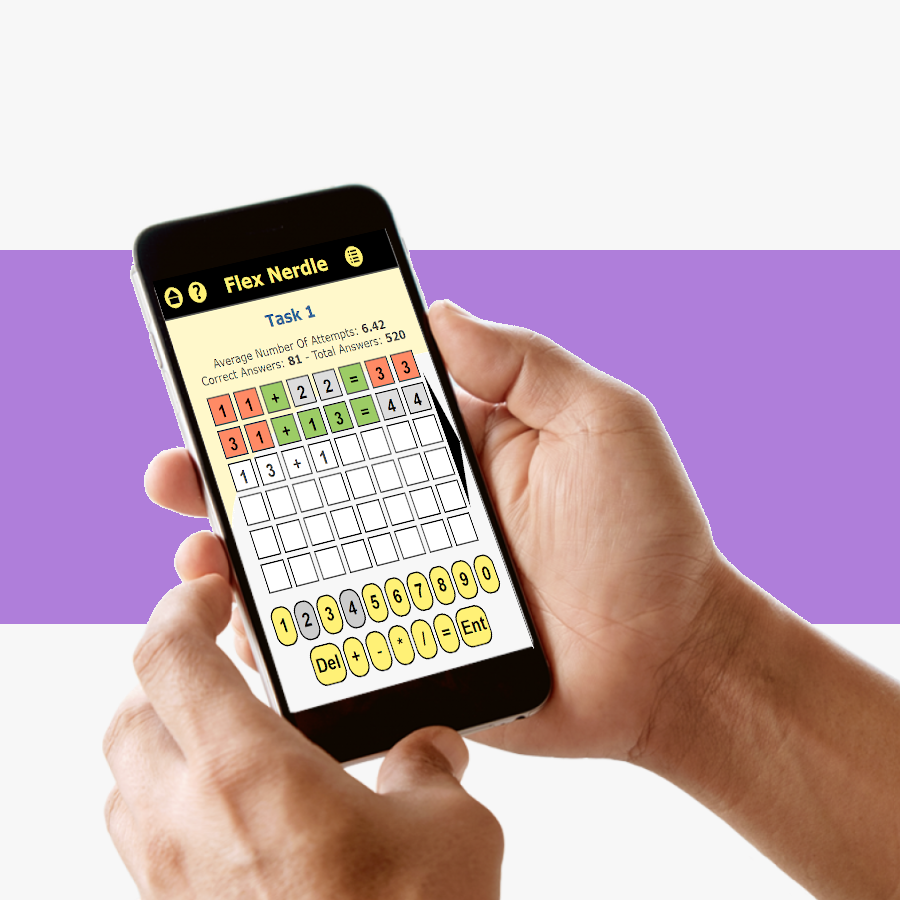 Guess the
NERDLE
in 6 tries. After each guess, the color of the tiles will change to show how close your guess was to the solution.
Dumb Blond
There was two dumb blonds that was walking down the street and they find a mirror and one of them picks it up and looks in it and says that face looks familiar. then the other blond takes it from her and says duh its me.
Name That Flower
Q: What is the name of the flower you find between your nose and your chin?
A: Tulips.
Not Afraid
A few minutes before the church services started, the congregation was sitting in their pews and talking. Suddenly, Satan appeared at the front of the church.
Everyone started screaming and running for the back entrance, trampling each other in a frantic effort to get away from evil incarnate. Soon the church was empty except for one elderly gentleman who sat calmly in his pew without moving, seemingly oblivious to the fact that God's ultimate enemy was in his presence.
So Satan walked up to the man and said, 'Do you know who I am?'
The man replied, 'Yep, sure do.'
Aren't you afraid of me?' Satan asked.
'Nope, sure ain't.' said the man.
Don't you realize I can kill you with one word?' asked Satan.
Don't doubt it for a minute, ' returned the old man, in an even tone.
'Did you know that I can cause you profound, horrifying agony for all eternity?' persisted Satan.
Yep,' was the calm reply.
'And you're still not afraid?' asked Satan.
'Nope,' said the old man.
More than a little perturbed, Satan asked, ' Why aren't you afraid of me?'
The man calmly replied, 'Been married to your sister for 48 years.'
#joke
If athletes get athletes foot,
If athletes get athletes foot, what do astronauts get? Missletoe!
Dating a Nun
Did you hear about the guy who tried to date a nun?
He wanted to take her to the county fair, but she declined on account of she had taken a vow abstaining from Carnival pleasures.
-
Joke shared by Beliefnet member BeerLover
Building Security has notified...
Building Security has notified us that there have been 5 suspected terrorists working at our office. Four of the five have been apprehended. Bin Sleeping, Bin Loafing, Bin Gossiping, and Bin Surfing have been taken into custody. Security advised us that they could find no one fitting the description of the fifth cell member, Bin Working, in the office. Police are confident that anyone who looks like Bin Working will be very easy to spot. They thought they had apprehended Bin Working sitting at a desk, but it was actually Bin Surfing trying to impersonate Bin Working.
#joke
Morality
If electricity comes from electrons... does that mean that morality comes from morons?
Team Spirit
At one point during a game, the coach said to one of his young players, "Do you understand what cooperation is? What a team is?"
The little boy nodded in the affirmative.
"Do you understand that what matters is whether we win together as a team?"
The little boy nodded yes.
"So," the coach continued, "when a strike is called, or you're out at first, you don't argue or curse or attack the umpire. Do you understand all that?"
Again the little boy nodded.
"Good," said the coach.
"Now go over there and explain it to your mother."
#joke
There are no races, only count...
There are no races, only countries of people Chuck Norris has beaten to different shades of black and blue.
A couple pulled into the drive...
A couple pulled into the driveway after their first date. The guy leans over and gives the girl a long, slow kiss. While he's kissing her, he quietly unzips his pants, takes her hand, and puts it on his penis.
When she realizes what it is, she screams, jumps out of the car, and yells back at him as she starts closing the car door, "I've got just two words for you, Drop Dead!!"
"And I've got two words for you too," the guy shrieks, "LET GO!!!!"
#joke
Smell the Coffee...
A grandmother was surprised by her seven-year-old helper early one morning. He had made her coffee! She drank what was probably the worst cup of coffee in her entire life. And when she got to the bottom, to her utter amazement, there were three little green, army men in her cup.
Puzzled, she asked, "Honey, what are these army men doing in my coffee?"
Her grandson answered, "Grandma, you know how it says on TV, 'The best part of waking up is soldiers in your cup.'"
#joke
Join us on WhatsApp