Have a great time for
Christmas
, check out our latest
Christmas jokes of 2022
on:
Christmas jokes collection
Do You Sell Dil...
A little old lady with blue hair entered the marital aids shop and asked in a quavering voice, "Yy-young man, dd-do y-you sell d-dil-ldoes h-here?"
The sa lesman, somewhat taken aback by the little old lady's appearance in his shop, answered, "Uh, yes, Ma'am. We do."
The little old lady, holding her quivering hands about 10 inches apart asked, "D-do y-you ha-aave an-ny ab-bb-bout th-this lon-ong?"
"Well, yes Ma'am, we do. We have several that size." Forming a 5" circle with her fingers, she then asked, "A-are an-nny of t-them about thi-is b-big ar-round-d?"
"Well... Yes ma'am a few of them are about that big."
"D-do aa-ny of th-them ha-ave a v-v-vibbbra-a-ator?"
"Yes, Ma'am, one of them does."
"W-Wel-ll, h-how d-do yo-ou t-turn it off?"
#joke
Not Afraid
A few minutes before the church services started, the congregation was sitting in their pews and talking. Suddenly, Satan appeared at the front of the church.
Everyone started screaming and running for the back entrance, trampling each other in a frantic effort to get away from evil incarnate. Soon the church was empty except for one elderly gentleman who sat calmly in his pew without moving, seemingly oblivious to the fact that God's ultimate enemy was in his presence.
So Satan walked up to the man and said, 'Do you know who I am?'
The man replied, 'Yep, sure do.'
Aren't you afraid of me?' Satan asked.
'Nope, sure ain't.' said the man.
Don't you realize I can kill you with one word?' asked Satan.
Don't doubt it for a minute, ' returned the old man, in an even tone.
'Did you know that I can cause you profound, horrifying agony for all eternity?' persisted Satan.
Yep,' was the calm reply.
'And you're still not afraid?' asked Satan.
'Nope,' said the old man.
More than a little perturbed, Satan asked, ' Why aren't you afraid of me?'
The man calmly replied, 'Been married to your sister for 48 years.'
#joke
Funny video of the day - Man Balances on BB-8 Droid and Plays Star Wars on Flame Shooting Bagpipes
A hurricane blew across the Ca
A hurricane blew across the Caribbean. It didn't take long for the expensive yacht to be swamped by high waves, sinking without a trace. There were only two survivors: the boat's owner Dr. Eskin and its steward Benny who managed to swim to the closest island.
After reaching the deserted strip of land, the steward was crying and very upset that they would never be found. The other man was quite calm, relaxing against a tree.
"Dr. Eskin, Dr. Eskin, how can you be so calm?" cried the Benny. "We're going to die on this lonely island. We'll never be discovered here."
"Sit down and listen to what I have to say, Benny," began the confident Dr. Eskin. "Five years ago I gave the United Way $500,000 and another $500,000 to the United Jewish Appeal. I donated the same amounts four years ago. And, three years ago, since I did very well in the stock market, I contributed $750,000 to each. Last year business was good, so the two charities each got a million dollars."
"So what?" shouted Benny.
"Well, it's time for their annual fund drives, and I know they're going to find me," smiled Dr. Eskin.
#joke
"The athlete claimed
"The athlete claimed he long jumped over 25 feet. Actually his best jump only measured 23 feet. This was a clear case of leap fraud."
Praying for a Parking Space
A laywoman was driving down the street in a sweat because she had an important meeting and couldn't find a parking space. Looking up toward heaven, she said, "Lord, take pity on me. If you find me a parking place I'll go to Mass every Sunday for the rest of my life and give up drinking wine."
Miraculously, a parking space opened up right in front of her destination.
The woman looked up to heaven and said, "Never mind, Lord; I found one on my own."
#joke
What did the digital clock...
Q. What did the digital clock say to the analog clock?
A. Look, No hands!
FLEX WORDLE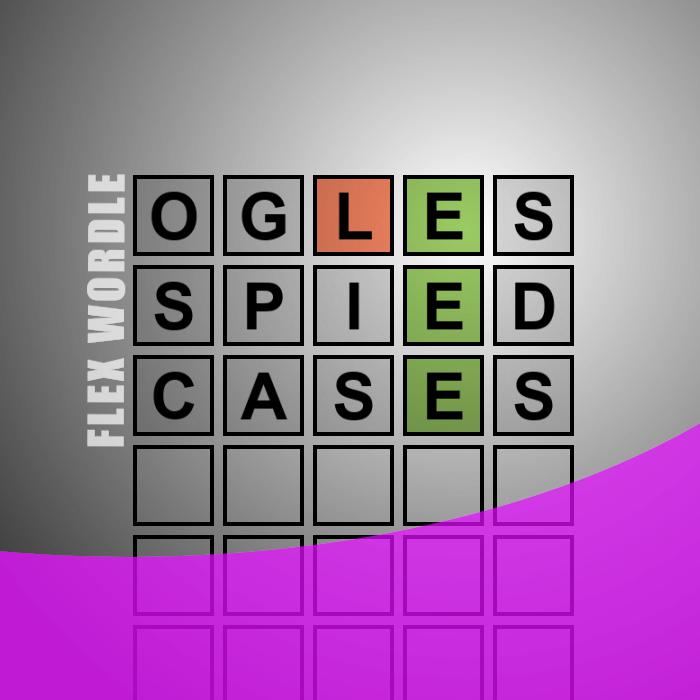 Guess the
WORDLE
in 3 tries. After each guess, the color of the tiles will change to show how close your guess was to the solution.
A drunk stumbles along a bapti
A drunk stumbles along a baptismal service on Sunday afternoon down by theriver. He proceeds to walk down into the water and stand next to thePreacher.
The minister turns and notices the old drunk and says, "Mister, Are youready to find Jesus?"
The drunk looks back and says, "Yes, Preacher... I sure am."
The minister then dunks the fellow under the water and pulls him right backup. "Have you found Jesus?" the preacher asked.
"No, I didn't!" said the drunk.
The preacher then dunks him under for quite a bit longer, brings him up andsays, "Now, brother, have you found Jesus?"
"No, I did not Reverend."
The preacher in disgust holds the man under for at least 30 seconds thistime, brings him out of the water and says in a harsh tone, "My Good man,have you found Jesus yet?"
The old drunk wipes his eyes and asks the preacher... "Are you sure this iswhere he fell in?"
#joke
New Year's Resolutions That You Can Really Keep...
Are you sick of making the same resolutions year after year that you never keep? Why not promise to do something you can actually accomplish? Here are some resolutions that you can use as a starting point:
1. I want to gain weight. Put on at least 30 pounds.
2. Stop exercising. Waste of time.
3. Read less.
4. Watch more TV. I've been missing some good stuff.
5. Procrastinate more.
6. Drink. Drink some more.
7. Take up a new habit: maybe smoking.
8. Spend more time at work.
9. Stop bringing lunch from home: I should eat out more.
10. Start being superstitious.
#joke #newyear
Poem About Economics
If you do some acrobatics
with a little mathematics
it will take you far along.
If your idea's not defensible
don't make it comprehensible
or folks will find you out,
and your work will draw attention
if you only fail to mention
what the whole thing is about.
Your must talk of GNP
and of elasticity
of rates of substitution
and undeterminate solution
and oligonopopsony.
#joke
I picked up a rock, then I rea
I picked up a rock, then I realized it was a pomegranate. It was boulder than anything I expected. I was a stone ished
Moron
Q: Why did the moron throw the butter out the window?
A: He wanted to see a butterfly.
If athletes get athletes foot,
If athletes get athletes foot, what do astronauts get? Missletoe!
Computer Movers
Dick and Dirk are employed in a computer hardware store as movers.
One day both of them are asked to move some computers. Dick being energetic that day doesn't feel the computer to be heavy at all. At the same time he sees that Dirk is struggling very hard to lift his computer.
At this Dick says, "What Dirk, my comp has 500 MB HardDisk and yours has just 250, even then you cannot lift it ???"
At this Dirk thinks for a while and replies, "Thats right, but my HardDisk is full and yours is empty"
#joke
Chuck Norris' pulse is measure...
Chuck Norris' pulse is measured on the richter scale.
I Own The Fastest Car
A man goes out and buys the best car available in the US or Europe, a 2001 Turbo BeepBeep. It is the best and most expensive car in the world, and it runs him $500,000. He takes it out for a spin and, while doing so, stops for a red light. An old man on a moped, both looking about 90 years old, pulls up next to him.
The old man looks over the sleek, shiny surface of the car and asks "What kind of car ya got there, sonny?".
The dude replies "A 2001 Turbo BeepBeep. They cost $500,000."
"That's a lotta money!" says the old man, shocked. "Why does it cost so much?"
"Cause this car can do up to 320 miles an hour!" states the cool dude proudly.
The old man asks "Can I take a look inside?"
"Sure" replies the owner.
So the old man pokes his head in the window and looks around. Leaning back on his moped, the old man says "That's a pretty nice car, alright!"
Just then the light changes, so the guy decides to show the old man what his car can do. He floors it, and within 30 seconds the speedometer reads 320. Suddenly, the guy notices a dot in his rear view mirror. It seems to be getting closer!
Whhhoooooooooossssshhhhhh! Something whips by him! Going maybe three times as fast!
The guy wonders "what on earth could be going faster than my Turbo BeepBeeP?" Then, ahead of him, he sees a dot coming toward him.
Whooooooooooosh! Goes by again! And, it almost looked like the old man on the moped! Couldn't be thinks the guy. How could a moped outrun a Turbo BeepBeep? Again, he sees a dot in his rearview mirror!
WhoooooooshhhhhhhhKa-BbbbblaMMMMM! It plows into the back of his car, demolishing the rear end.
The guy jumps out and discovers it is the old man! Of course, the moped and the old man are hurting for certain. The guy runs up to the dying old man and asks "You're hurt bad! Is there anything I can do for you?"
The old man replies "Yeah. Unhook my suspenders from the side-view mirror on your car!"
#joke
Adam Strays
When Adam stayed out very late for a few nights, Eve became upset. "You're running around with other women," she told her mate.
"Eve, honey, you're being unreasonable," Adam responded. "You know you're the only woman on earth."
The quarrel continued until Adam fell asleep, only to be awakened by a strange pain in the chest. It was his darling Eve poking him rather vigorously about the torso.
"What do you think you're doing?" Adam demanded.
"Counting your ribs," said Eve.
#joke
Four women were chatting in th...
Four women were chatting in the locker room of their health club, when one of them mentioned the fact that while there were numerous terms for male masturbation, i.e. jerking off, spanking the monkey, slappin' the salami and so on, there weren't any common terms for female masturbation.
"I've always called it 'jilling off'," said one of the women.
"But that's just a feminization of 'jacking off,'" said the first.
"You're right," said another. "We don't seem to have any slang terms of our own for it."
The fourth woman snorted. "After fourteen years of marriage, there's only one thing I call it."
"What's that?"
"Finishing the job."
#joke