Happy New Year 2021!!
A young man goes to a doctor f
A young man goes to a doctor for a physical examination. When he gets into the room, the man strips for his exam. He has a dick the size of a little kid's little finger.
A nurse standing in the room sees his little dick and begins to laugh hysterically.
The young man gives her a stern look and say, "You shouldn't laugh, it's been swollen like that for two weeks now!"
Any woman can have the body of...
Any woman can have the body of a 21-year-old, as long as she buys him a fewdrinks first.
My memory's not as sharp as it used to be. Also, my memory's not as sharp asit used to be.
Know how to prevent sagging? Just eat till the wrinkles fill out.
I've still got it, but nobody wants to see it.
I'm getting into swing dancing.. Not on purpose. Some parts of my body arejust prone to swinging.
It's scary when you start making the same noises as your coffeemaker.
I think I've reached my sexpiration date.
People our age can still enjoy an active, passionate sex life! Provided weget cable or that dish thing.
The good news is that even as we get older, guys still look at our boobs.The bad news is they have to squat down first.
These days about half the stuff in my shopping cart says, "For fast relief."
I've tried to find a suitable exercise video for women my age, but theyhaven't made one called "Buns of Putty."
Don't think of it as getting hot flashes. Think of it as your inner childplaying with matches.
Don't let aging get you down. It's too hard to get back up.
Remember: You don't stop laughing because you grow old, You grow oldbecause you stop laughing.
#joke
Happiest day of your life...
Congratulations my boy!" said the groom's uncle. "I'm sure you'll look back and remember today as the happiest day of your life."
"But I'm not getting married until tomorrow." Protested his nephew.
"I know," replied the uncle. "That's exactly what I mean."
#joke
Two fools are about to go flying
Two morons stand on a cliff with their arms outstretched. One has some budgies lined up on each arm, the other has parrots lined up on his arms.
After a couple of minutes, they both leap off the cliff and fall to the ground.
Laying next to each other in intensive care at the hospital, one moron says to the other, "I don't think much of this budgie jumping."
The other moron replies, "Yeah, I'm not too keen on this paragliding either."
#joke
"Washing dishes can b
"Washing dishes can be very draining."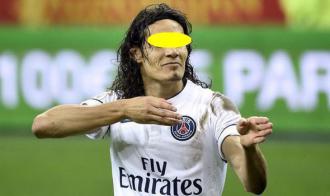 Can you name the athletes by the picture?
Can you name the athletes by the picture?
Man of The House
Tony had just finished reading a new book entitled, 'You Can Be The Man of Your House.'
He stormed to his wife in the kitchen and announced, 'From now on, you need to know that I am the man of this house and my word is Law. You will prepare me a gourmet meal tonight, and when I'm finished eating my meal, you will serve me a sumptuous dessert.
After dinner, you are going to go upstairs with me and we will have the kind of sex that I want. Afterwards, you are going to draw me a bath so I can relax. You will wash my back and towel me dry and bring me my robe.
Then, you will massage my feet and hands. Then tomorrow, guess who's going to dress me and comb my hair?'
His Sicilian wife Gina replied, "The funeral director would be my first guess."
#joke
According to Einstein's theory...
According to Einstein's theory of relativity, Chuck Norris can actually roundhouse kick you yesterday.
Give Bubba a Chance
It was graduation night at Cox High School and they were about halfway through the ceremony when the principal said, "Ladies and Gentlemen, we have a problem, Bubba is a few credits short and won't be able to graduate tonight."
Well now, Bubba was the starting right guard for Cox's football team, and when the student body heard that he wasn't going to graduate, they all jumped up and started to chant, "Give Bubba another chance, give Bubba another chance!"
Pat Dye and the principal had a quick conference and afterward, the principal announced that they have decided to give Bubba another chance. Bubba is told that he will be given a "One Question" math test and if he passes, he can graduate.
The question is, "What is 2 plus 3?" Bubba thinks for about 20 minutes and finally says, "I have it! The answer is 5!"
There is complete silence in the auditorium for a couple of seconds and then the entire Cox High School football team jumps up and begins to chant, "Give Bubba one more chance. Give Bubba one more Chance!"
#joke
The Cat and the Saus
One day a little cat was walking through the park when he came across a pond. He peered into the pond and noticed that at the bottom of the pond there was a little cocktail sausage.
The cat was feeling quite happy so as the water wasn't that deep he reached in with his little paw, hooked the sausage out and ate it.
The next day the cat was walking through the park again and peered into the pond. There was another sausage in the pond but this time it was a normal sized one, so the cat reached in. This time he had to put his whole arm into the pond. The cat hooked the sausage out and ate it.
The next day things go basically the same and the cat again looks into the pond. There he found an enormous Cumberland sausage at the bottom for the pond. It looked so delicious but it was so deep that he had to really stretch to get it, then SPLASH - he fell in.
The moral of the story is: The Bigger the Sausage, The Wetter the Pussy!
#joke
Ben Bailey: Restless Leg Syndrome
Restless leg syndrome. Cmon, what kind of horseshit is that? Its a syndrome? Restless leg syndrome? I have no idea what constitutes a syndrome, but its a hell of a lot more serious than some freakin wiggly legs.