Jokes of the day for Saturday, 13 January 2018
Funny jokes, funny photo and funny video collected from the internet on Saturday, 13 January 2018
A Doctor recently had a patien
A Doctor recently had a patient "drop" in on him for an unscheduled appointment.
"What can I do for you today?" the Doctor asked.
The aged gentleman replied: "Doctor, you must help me. Every time I make love to my wife, my eyes get all bleary, my legs go weak, I can hardly catch my breath... Doctor, I'm scared!"
The Doctor, looking at his 86 year old patient, said: "Mr. Smith, these sensations tend to happen over time, especially to a man of your advanced years, but tell me, when did you first notice these symptoms?"
The old gent's response was: "Well... three times last night, and twice again this morning!"
Knock Knock Collection 142
Knock Knock
Who's there?
Oscar!
Oscar who?
Oscar a silly question, get a silly answer!
Knock Knock
Who's there?
O'Shea!
O'Shea who?
O'Shea that's a sad story!
Knock Knock
Who's there?
Oslo!
Oslo who!
Oslo down, whats the hurry!
Knock Knock
Who's there?
Oswald!
Oswald who?
Oswald my chewing gum!
Knock Knock
Who's there?
Oswego!
Oswego who?
Oswego marching, marching home ...!
#joke
A Criminal Lawyer
'Excuse me,' a young fellow said to an older man, 'I've just moved here and I wonder if this town has any criminal lawyers?'
'Well,' replied the older man, 'I have lived here all my life and all I can tell you is we are pretty sure we do, but no one has been able to prove it yet.'
"Rabbit relationships
"Rabbit relationships are based on a financial transaction. If he's got the doe she gets a buck."
The Pope and the President...
During his visit to the United States, the Pope met with President Clinton. Instead of just an hour as scheduled, the meeting went on for two days. Finally, a weary President Clinton emerged to face the waiting news media.
The President was smiling and announced the summit was a resounding success. He said he and the Pope agreed on 80% of the matters they discussed. Then Mr. Clinton declared he was going home to the White House to be with his family.
A few minutes later the Pope came out to make his statement. He looked tired, and discouraged, and was practically in tears. Sadly he announced his meeting with the President was a failure.
Incredulous, one reporter asked, "But your Holiness, President Clinton just announced the summit was a great success and the two of you agreed on 80% of the items discussed."
Exasperated, the Pope answered, "Yes, but we were talking about the Ten Commandments."
#joke
You might be a redneck if 57
You might be a reneck if...
You live close enough to town to get garbage service, but don't use it because they won't come down your driveway to get it.
The fellows on the big garbage moving equipment recoginze your wife.... and wave to her.
Your wife picks thru your garbage cans looking for any bait that may have grown in them since the last time you went.
You have ever removed the 3-9 zoom scope from your deer rifle to use at a KISS concert.
You have more than 2 used pampers rolling around in the back of your truck.
When you put your hunting boots on you only get them on the right feet 50% of the time.
Your idea of a neighborhood watch program is tuning into "America's Most Wanted".
You own more than two clappers.
You go to Wal-Mart to people watch.
You recycle enough Copenhagen lids to buy Christmas presents.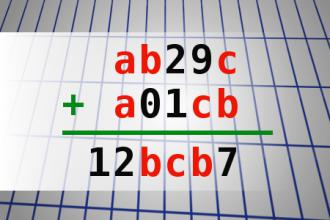 Find number abc
If ab29c + a01cb = 12bcb7 find number abc. Multiple solutions may exist.
Chuck Norris' belly button is ...
Chuck Norris' belly button is actually a power outlet.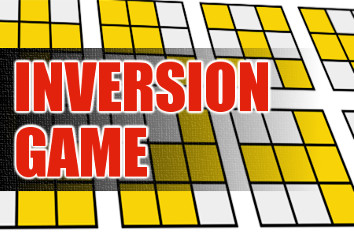 The goal of the game is to color all the 25 squares. Clicking will invert clors of all the sqauers within the shape of pattern.
The game is designed for all ages and stimulate children's creativity and reasoning.
Rickey Smiley: White Church
I joined a white church because white people get out on time.
Mimes
Whats black and white and red all over? Mimes in a chainsaw fight.