Memory storage
My grandpa, 86 years of age, went to see the doctor and asked, "Is it normal at my age to have problems with short term memory storage?"

The doctor replied, "Mr. Asher, storing memory is not the problem, retrieving it is."
A man gets home, runs into his...
A man gets home, runs into his house, slams the door and shouts, "Honey, I just won the lottery! Pack your bags!"
The wife says, "Great! What should I pack for? The ocean or the mountains?"
He says, "I don't care! Just be out by the end of the week!"
The wedding...
Attending a wedding for the first time, a little girl whispered to her mother, "Why is the bride dressed in white?"
"Because white is the color of happiness, and today is the happiest day of her life," her mother tried to explain, keeping it simple.
The child thought about this for a moment, then said, "So why's the groom wearing black?"
#joke
Broken Cage
Q: What did the bird say after his cage fell apart?
A: "Cheap, cheap!"
25 years of marriage
After 25 years of marriage, I took a look at my wife one day and said:
"Honey, 25 years ago, we had a cheap apartment, a cheap car, slept on a sofa bed and watched a 10-inch black-and-white TV, but I got to sleep every night with a hot 25-year-old blonde.
Now, we have a nice house, a nice car, a big bed and a big-screen plasma TV, but I'm sleeping with a 50-year-old woman. It seems to me that you're not holding up your side of things."
But my wife is a very reasonable woman.
She told me to go out and find a hot 25-year-old blonde, and she'd make sure that I would once again be living in a cheap apartment, driving a cheap car and sleeping on a sofa bed.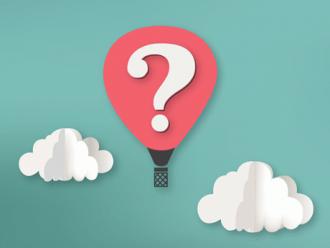 I am the unreachable boundar...
I am the unreachable boundary, yet the place you wish to go, I run away as you approach. But I am always there. What am I?
Computers are like air conditi...
Computers are like air conditioners. They work fine until you start opening windows.

Curious George
One day the zookeeper noticed that the monkey was reading two books--the Bible and Darwin's "The Origin of Species."
In surprise, he asked the monkey, "Why are you reading both those books?"
"Well," said the monkey, "I just wanted to know if I was my brother's keeper or my keeper's brother."
#joke
Chuck Norris covers his Slip '...
Chuck Norris covers his Slip 'n' Slide with gravel.
Employee Want Ad Translations
Energetic self-starter: You'll be working on commission.
Entry level position: We will pay you the lowest wages allowed by law.
Experience required: We do not know the first thing about any of this.
Fast learner: You will get no training from us.
Flexible work hours: You will frequently work long overtime hours.
Good organizational skills: You'll be handling the filing.
Make an investment in you future: This is a franchise or a pyramid scheme.
Management training position: You'll be a salesperson with a wide territory.
Much client contact: You handle the phone or make "cold calls" on clients.
Must have reliable transportation: You will be required to break speed limits.
Must be able to lift 50 pounds: We offer no health insurance or chiropractors.
Opportunity of a lifetime: You will not find a lower salary for so much work.
Planning and coordination: You book the bosses travel arrangements.
Quick problem solver: You will work on projects months behind schedule already.
Strong communication skills: You will write tons of documentation and letters.
#joke
Bush in the White House
Former U.S. President George Bush said he would like to see
his son, Governor George W. Bush, in the White House.
Polls, however, indicate that the public is fed up with the
Monica Lewinsky scandal and does not want to see any more
Bush in the White House.
It was once believed that Chuc...
It was once believed that Chuck Norris actually lost a fight to a pirate, but that is a lie, created by Chuck Norris himself to lure more pirates to him. Pirates never were very smart.
Matt Braunger: Medical Marijuana Dispensaries
Its incredibly easy to get. People go to those dispensaries, and they have a laundry list of ailments to give to those doctors that will just sign off on anything. You can pretty much go in there and go, Um, I intermittently blink all day. Sometimes I wake up in the middle of the night, and I have to pee. And scary movies scare me. You need pot, here, take it.
Church Bulletin Bloopers
The Associate Minister unveiled the church's new tithing campaign slogan last Sunday: "I Upped My Pledge - Up Yours."
Our next song is "Angels We Have Heard Get High."
Don't let worry kill you, let the church help.
For those of you who have children and don't know it, we have a nursery downstairs.
This being Easter Sunday, we will ask Mrs. Lewis to come forward and lay an egg on the altar.
#joke
We Wish You a Merry...Chrismukah?
Continuing the current trend of large-scale mergers and acquisitions, it was announced today at a press conference that Christmas and Hanukkah will merge. An industry source said that the deal had been in the works about 1300 years. While details were not available at press time, it is believed that the overhead cost of having twelve days of Christmas and eight days of Hanukkah was becoming prohibitive for both sides. By combining forces, we're told, the world will be able to enjoy consistently high-quality service during the Fifteen Days of Chrismukah, as the new holiday is being called.
Massive layoffs are expected, with lords a-leaping and maids a-milking being the hardest hit. As part of the conditions of the agreement, the letters on the dreidel, currently in Hebrew, will be replaced by Latin, thus becoming unintelligible to a wider audience.
Also, instead of translating to "A great miracle happened there," the message on the dreidel will be the more generic: "Miraculous stuff happens." In exchange, it is believed that Jews will be allowed to use Santa Claus and his vast merchandising resources for buying and delivering their gifts.
One of the sticking points holding up the agreement for at least three hundred years was the question of whether Jewish children could leave milk and cookies for Santa even after having eaten meat for dinner. A breakthrough came last year, when Oreos were finally declared to be Kosher. All sides appeared happy about this.
Fortunately for all concerned, he said, Kwanzaa will help to maintain the competitive balance. He then closed the press conference by leading all present in a rousing rendition of "Oy Vey, All Ye Faithful."