Play hide and go seek
Einstein, Newton and Pascal are playing hide and go seek.
It's Einstein's turn to count so he covers his eyes and starts counting to ten.
Pascal runs off and hides.
Newton draws a one metre by one metre square on the ground in front of Einstein and stands in the middle of it.
Einstein reaches ten and uncovers his eyes.
He sees Newton immediately and exclaims, "Newton! I found you! You're it!"
Newton smiles and says, "you didn't find me, you found a Newton over a square metre. You found Pascal!"
#joke
This man goes along to the Pat
This man goes along to the Patent Office with some of his new designs.
He says to the clerk, "I'd like to register my new invention. It's a folding bottle."
"OK," says the clerk. "What do you call it?"
"A fottle."
"A fottle? That's a stupid name. Can you think of something else?"
"I can think about it. I've got something else though. It's a folding carton."
"And what do you call that?" asks the clerk.
"A farton."
"That's rude. You can't possibly call it that."
"In that case," says the man, "You're really going to hate the name of my folding bucket."
#joke
Funny video of the day - Best Fails of the Month May 2015
Pagan Wives
Q: Why do pagan girls make the best wives?
A: Because they will worship the ground you walk on.
The owner of a drug store walk...
The owner of a drug store walks in to find a guy leaning heavily against wall.The owner asks the clerk, "What's with that guy over there by the wall?"
The clerk says, "Well, he came in here this morning to get something for his cough. I couldn't find the cough syrup, so I gave him an entire bottle of laxative."
The owner says, "You idiot! You can't treat a cough with laxatives!"
The clerk says, "Oh yeah? Look at him, he's afraid to cough!"
#joke
Icing
A young man was visiting his brother and sister-in-law for the holidays. As he arrived at their house he found his young nephew, Timmy, helping them bake some cupcakes.
After they were done, his sister-in-law allowed Timmy to put the icing on. When the boy had finished, he brought them to the table.
"The cupcakes look delicious, Tim." his uncle said. He took a bite and said, "Timmy these are so good."
As he finished cupcake and took another, he again complimented his little nephew. "The cupcakes look beautiful, Tim," his uncle said. "How did you get the icing so neat?"
His nephew replied, "It was easy. I just licked them."
The uncle turned pale. He pointed to the plate of cupcakes. "You licked all of these?"
Timmie replied, "Well no. After a while my tongue got tired, and I got the dog to help."
#joke
Possible IBM Acronyms
IBM: It's Being Mended
IBM: Inmense Ball of Muck
IBM: I Believe in Memorex
IBM: It's Better than Macintosh!
IBM: Idiots Built Me
IBM: Intense Bowel Movement
IBM: Inferior But Marketable?
IBM: I've Been Mislead
IBM: It's Better Manually
IBM: Infinitly Better Macintosh
IBM: Indefinitly Boggled Machine
IBM: I Bought a Mac
IBM: I Blame Microsoft.
IBM: I Bought Macintosh
IBM: I'll Buy Macintosh
IBM: I've Been Moved
IBM: I've Been Mugged
IBM: Incontinent Bowel Movement
IBM: Identical Blue Men
IBM: Idiotic Bit Masher
IBM: Idiots Become Managers
IBM: Incompatible Business Machines
IBM: Incredibly Boring Machine
IBM: Infernal Bloody Monopoly
IBM: Institute of Black Magic
IBM: Internal Beaurocratic Mess
IBM: International Brotherhood of Magicians
IBM: Intolerant of Beards and Mustaches
IBM: It'll Be Messy
IBM: It's Backwards, Man
IBM: Itty Bitty Machines
IBM: Itty Bitty Morons
IBM: It Barely Moves
IBM: I Buy Mainframes
IBM compatible - IBM contemptible
#joke
FLEX WORDLE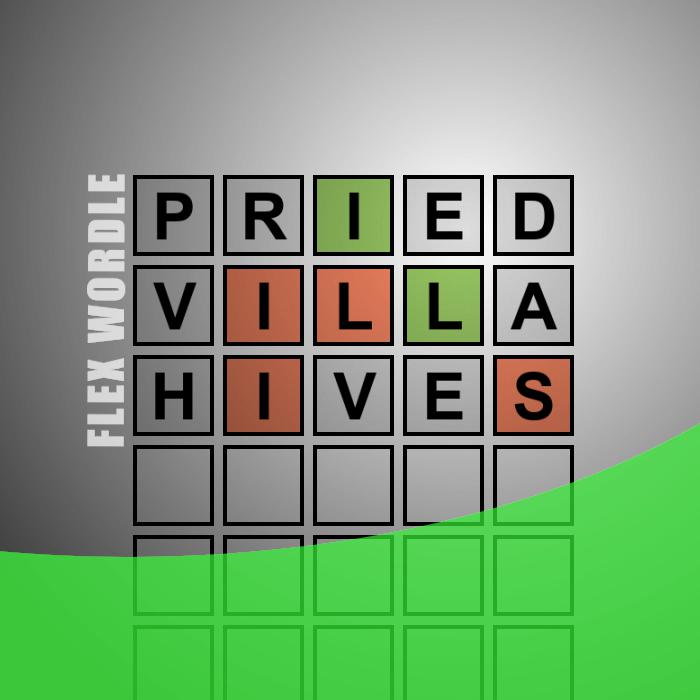 Guess the
WORDLE
in 3 tries. After each guess, the color of the tiles will change to show how close your guess was to the solution.
Sandpaper
Pinocchio is all grown up, and has moved out. One day, he meets Gepetto in a bar, and starts confiding in him.
"Whenever I'm having sex with a girl, she complains about splinters." he says.
Gepetto looks all wise, and tells him that whenever he feels 'lucky', he should rub sandpaper on his 'member'.
Happy, Pinocchio says he'll try it.
A few weeks later, Gepetto spots Pinocchio walking down the street, he stops him, and asks how its going with the girls, now, to which Pinocchio replies, "Hey, who needs girls?"
Submitted by Calamjo
Edited by Curtis
#joke
I need
I need a break from my own thoughts.
One day, a man came home and w...
One day, a man came home and was greeted by his wife dressed in stunningly sexy lingerie. "Tie me up," she purred, "And you can do anything you want." So he tied her up and went golfing.
"My best friend and I
"My best friend and I attended culinary school together and then opened our own restaurant. I guess we are taste buds."
Raven & Mad Dog
Q: What do you get when you cross a raven with a mad dog?
A: A ravin' lunatic.
A man mentioned to his landlor...
A man mentioned to his landlord about the tenants in the apartment over his. "Many a night they stamp on the floor and shout till midnight." When the landlord asked if it bothered him, he replied, "Not really, for I usually stay up and practice my trumpet till about that time most every night anyway."
#joke
Two Lions
Once upon a time, long, long ago there were two unique lions in the jungles of Africa. Both, it seems, had human-like qualities that made them claim territory, daring the other to cross over the line. Strange as it seems, the boundary between their turf was a well traveled trail through the jungle.
All day every day, both lions lay in the brush staring across the trail at their compatriot, daring him to cross into their territory.
The local natives knew of this animal feud, but all this was unbeknown to African Jack, a well-known and must publicized guide who did not speak Lionese and was unfamiliar with the territory.
While he was leading a safari through the jungle, walking all day and cutting vines with their machetes, all this constant hacking brush had them worn to a frazzle. After seeing two or three of his safari drop from exhaustion, African Jack decided to stop on the trail between these two lions and camp for the night.
After sitting up camp, eating, and getting his safari settled African Jack sat on a stump and began reading. While he was busily engaged in the printed page, the two lions, simultaneously, pounced on African Jack and ate him on the spot.
When the 6 o'clock news heard of the tragedy, they reported, "African Jack killed this evening. The motive is unclear, but it is reported he was reading between the lions."
#joke
Chuck Norris ordered a Big Mac...
Chuck Norris ordered a Big Mac at Burger King, and got one.
Martha Kelly: Preparing for Office Work
Its been a couple of years since I actually worked in an office, so I thought I should do something to prepare to get back into the typing, filing and phone answering, and what not. So what I did was I had a friend of mine go with me down to the local swimming pool, and I had him tie me up in a burlap sack and sink me to the bottom of the pool. And then just as I was about to suffocate, he yanked me up and gave me a lunch break.
#joke
Donald Glover: We Get It
Its kind of redundant -- have a black dude wearing an Obama shirt. Everybodys like, Yeah, we know. You like Obama; we get it. Its just like, I would do the same thing. I realize that its kind of redundant. I dont go up to white people wearing Coldplay shirts. You like Coldplay? For how long? Forever?
#joke
Recently Spotted Bumper Sticker:
"GOD LOVES YOU WHETHER YOU LIKE IT OR NOT!"