A man takes his Rottweiler to...
A man takes his Rottweiler to the vet.
"My dog is cross-eyed," the man says. "Is there anything you can do for him?"
"Well," says the vet, "let's have a look at him."
So he picks the dog up and examines his eyes and ears and then checks his teeth. Finally, he says, "I'm going to have to put him down."
"What?" The man was astonished. "Why? Because he's cross-eyed?"
"No," said the vet, "because he's really heavy!"
#joke
Grandma's boyfriend
A 5-year old boy went to visit his grandmother one day. While playing with his toys in her bedroom while grandma was dusting furniture, he looked up and said, "Grandma, how come you don't have a boyfriend?"
Grandma replied, "Honey, my TV is my boyfriend. I can set in my bedroom and watch it all day long. The TV evangelists keep me company and make me feel so good.The comedies make me laugh. I'm so happy with my TV as my boyfriend." Grandma turned on the TV and the picture was horrible. She started adjusting the knobs trying to get the picture in focus. Frustrated, she started hitting on the backside of the TV hoping to fix the problem.
The little boy heard the doorbell ring so he hurried to open the door.When he opened the door, there stood Grandma's minister. The minister said, "Hello son is your grandma home?"
The little boy replied, "Yeah, she's in the bedroom bangin' her boyfriend."
#joke
"Ralph was kicked off
"Ralph was kicked off the skydiving team because he couldn't chute straight."
Who is in charge?
Bill and Hilary were driving through Little Rock, and when they passed by a gas station a big man yelled 'Hi Hilary' and Hilary said 'Hi Bubba'.
Bill asked 'who was that?' And Hilary told him it was a old high school boyfriend. Bill said, 'See if you married him you would be married to a gas station attendant, but you married me now you're the first lady.'
And Hilary told him, 'If I married him he would be the president, and you would be the gas station attendant.'
#joke
The Pre-birth Class
When our second child was on the way, my wife and I attended a pre-birth class aimed at couples who had already had at least one child.
The instructor raised the issue of breaking the news to the older child. It went like this:
"Some parents," she said, "tell the older child, 'We love you so much we decided to bring another child into this family.' But think about that. Ladies, what if your husband came home one day and said, 'Honey, I love you so much I decided to bring home another wife.'"
One of the women spoke up immediately. "Does she cook???"
#joke
In 1945, Adolf Hitler was real...
In 1945, Adolf Hitler was really kicked to death by a five year old Chuck Norris.
FLEX WORDLE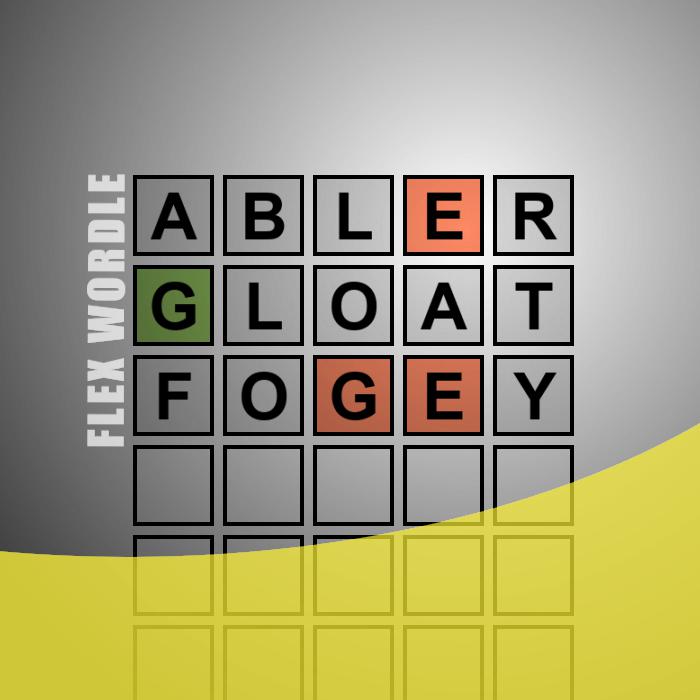 Guess the
WORDLE
in 3 tries. After each guess, the color of the tiles will change to show how close your guess was to the solution.
Low Bridge
A truck driver was driving along on the freeway. He passed a sign that said "low bridge ahead."
Before he knew it, the bridge was right ahead of him and he could not avoid getting stuck under the bridge. You could say that he got a "Truck Wedgie."
Cars were backed up for miles.
Finally, a police car pulled up. The cop got out of his car and walked around to the truck driver, put his hands on his hips and said, "Got stuck, huh?"
The gutsy truck driver said, "No officer, I was delivering this bridge and ran out of gas!"
#joke
Little Johnny was sitting in c...
Little Johnny was sitting in class doing math problems when his teacher picked him to answer a question:
"Johnny, if there were five birds sitting on a fence and you shot one with your gun, how many would be left ?"
"None.", replied Johnny. "'cause the rest would fly off."
"The correct answer is four," said the teacher. "But I like your thinking."
Little Johnny said, "I have a question for you now. If there were three women eating ice cream cones in a shop, one licking her cone, the second biting her cone, and the third one sucking her cone, which one is married ?
"Well," said the teacher nervously, "I guess the one sucking her cone?"
"No," said Little Johnny, "The one with the wedding ring on her finger. But I like the way you think!"
#joke
Dancing duck
A circus owner walked into a bar to see everyone crowded about a table watching a little show. On the table was an upside down pot and a duck tap dancing on it. The circus owner was so impressed that he offered to buy the duck from its owner. After some wheeling and dealing, they settled for $10,000 for the duck and the pot.
Three days later the circus owner runs back to the bar in anger, "Your duck is a ripoff! I put him on the pot before a whole audience, and he didn't dance a single step!"
"So?" asked the ducks former owner, "did you remember to light the candle under the pot?"
#joke