One day, Little Johnny's teac
One day, Little Johnny's teacher, Miss Figpot asked the class if they could name some things you can suck.
"Ice cream, ma'am!" Little Mary answered.
"Good, Mary," miss Figpot said, "Anyone else?"
"How about a lollipop!" said Steven.
"Very good, now it's your turn Johnny!" the teacher said.
Little Johnny, sitting at back then answered, "A lamp!"
The teacher and all of the students wondered about his answer. The teacher asked him, "Johnny, why do you think one can suck a lamp?"
"Last night when I passed my parents room", Little Johnny answered, "I heard my mom say, turn off the lamp, honey and let me suck it."
#joke
When You Can't Spell
Teacher: What is a synonym?
Student: A synonym is a word you use when you can't spell the other!
A trip to the dentist...
A woman phoned her dentist when she received a huge bill.
"I'm shocked!" she complained.
"This is three times what you normally charge."
"Yes, I know," said the dentist. "But you screamed so loudly, you scared away two other patients."
As a court clerk, I am well-ve
As a court clerk, I am well-versed in the jury-selection process. First a computer randomly selects a few hundred citizens from the entire county to report for jury duty on a particular day. Then another computer assigns 40 of those present to a courtroom. Then the 40 names are placed in a drum, and a dozen names are pulled.During jury selection for one trial, the judge asked potential Juror No. 12 if there was any reason he could not be a fair and impartial juror.
"There may be," he replied. "Juror No. 1 is my ex-wife, and if we were on the same jury, I guarantee we would not be able to agree on anything."
Both were excused.
#joke
A linguistics professor was le...
A linguistics professor was lecturing to his class one day. "In English," he said, "a double negative forms a positive. In some languages, though, such as Russian, a double negative is still a negative. However, there is no language wherein a double positive can form a negative."
Then a voice from the back of the room piped up: "Yeah, right."
#joke
It was a stifling hot day and ...
It was a stifling hot day and a man fainted in the middle of a busy intersection.
Traffic quickly piled up in all directions, so a woman rushed to help him.
When she knelt down to loosen his collar, a man emerged from the crowd, pushed her aside, and said, "It's all right honey, I've had a course in first aid."
The woman stood up and watched as he took the ill man's pulse and prepared to administer artificial respiration.
At this point she tapped him on the shoulder and said, "When you get to the part about calling a doctor, I'm already here."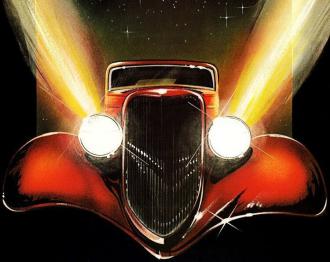 Guess the Band Name
Which musician band has an album with a cover as in the picture?
Answering Machine Message 32
Hi, you've reached the home of George Ledec. If you are calling to collect a student loan, gambling debt, or other obligation, please press 1 and hang up now. If you are selling any product or service, or requesting charitable donations, please press 2 and hang up now. Otherwise, press 3 and leave your message now. Pressing 3 is optional.
#joke
Time for Pay Raise
I told my boss that three companies were after me, so I needed a raise in pay to stay with the current job.
He asked which companies?
I told him gas, electric, and cable.