Attending a wedding for the fi...
Attending a wedding for the first time, a little girl whispered to her mother,
"Why is the bride dressed in white?"
"Because white is the color of happiness and today is the happiest day of her life,"
" her mother tried to explain, keeping it simple.
The child thought about this for a moment, then said,
"So, why's the groom wearing black?"
#joke
There were two blondes going t...
There were two blondes going to California for the summer, they are about two hours into the flight and the pilot gets on the intercom and says we just lost an engine but it is all right we have three more but it will take us an hour longer.
A half hour later he gets on the intercom again and says we just lost another engine but its all right we have two more it will take us another half hour though.
One of the blondes says, "If we lose the two last engines we will be up here all day"
Married Bliss
One evening a Husband, thinking he was being funny, said to his wife, 'Perhaps we should start washing your clothes in 'Slim Fast'. Maybe it will take a few inches off of your butt!'
Do Cats Go to Heaven?
A cat dies and goes to Heaven. God meets him at the gate and says, "You have been a good cat all of these years. Anything you desire is yours, all you have to do is ask."
The cats says, "Well, I lived all my life with a poor family on a farm and had to sleep on hardwood floors."
God says, "Say no more." And instantly, a fluffy pillow appears.
A few days later, 6 mice are killed in a tragic accident and they go to Heaven. God meets them at the gate with the same offer that He made the cat. The mice said, "All our lives we've had to run. Cats, dogs and even women with brooms have chased us. If we could only have a pair of roller skates, we wouldn't have to run anymore."
God says, "Say no more." And instantly, each mouse is fitted with a beautiful pair of tiny roller skates.
About a week later, God decides to check and see how the cat is doing. The cat is sound asleep on his new pillow. God gently wakes him and asks, "How are you doing? Are you happy here?"
The cat yawns and stretches and says, "Oh, I've never been happier in my life. And those Meals on Wheels you've been sending over are the best!"
#joke
One sunny day a rabbit came ou...
One sunny day a rabbit came out of her hole in the ground to enjoy the fine weather. The day was so nice that she became careless and a fox snuck up behind her and caught her.
"I am going to eat you for lunch!", said the fox.
"Wait!", replied the rabbit, "You should at least wait a few days."
"Oh yeah? Why should I wait?"
"Well, I am just finishing my thesis on 'The Superiority of rabbits over Foxes and Wolves.'"
"Are you crazy? I should eat you right now! Everybody knows that a fox will always win over a rabbit."
"Not really, not according to my research. If you like, you can come into my hole and read it for yourself. If you are not convinced, you can go ahead and have me for
"You really are crazy!" But since the fox was curious and had nothing to lose, it went with the rabbit. The fox never came out.
A few days later the rabbit was again taking a break from writing and sure enough, a wolf came out of the bushes and was r
"Wait!" yelled the rabbit, "you can't eat me right now."
"And why might that be, my furry appetizer?"
"I am almost finished writing my thesis on 'The Superiority of Rabbits over Foxes and Wolves.'"
The wolf laughed so hard that it almost lost its grip on the rabbit.
"Maybe I shouldn't eat you; you really are sick ... in the head. You might have something contagious."
"Come and read it for yourself; you can eat me afterward if you disagree with m So the wolf went down into the rabbit's hole ... and never came out. The rabbit finished her thesis and was out celebrating in the local lettuce patch. Another rabbit came along and asked, "What's up? You seem very happy."
"Yup, I just finished my thesi
"Congratulations. What's it about?"
"'The Superiority of Rabbits over Foxes and Wolves.'"
"Are you sure? That doesn't sound right."
"Oh yes. Come and read it for yourself."
So together they went down into the rabbit's hole. As they entered, the friend saw the typical graduate abode, albeit a rather messy one after writing a thesis. The computer with the controversial work was in one corner. And to the right there was a pile of fox bones, on the left a pile of wolf bones. And in the middle was a large, well-fed lion.
The moral of the story:
The title of your thesis doesn't matter. The subject doesn't matter.
The research doesn't matter.
All that matters is who your advisor is.
#joke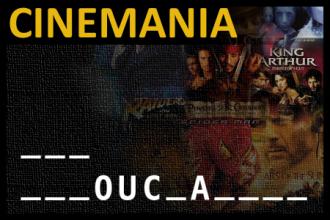 CINEMANIA: Guess the movie title
Film was made in 2011.
Prove your identity...
George W. Bush, Albert Einstein and Pablo Picasso have all died.
Due to a glitch in the mundane/celestial time-space continuum, all three arrive at the Pearly Gates more or less simultaneously, even though their deaths have taken place decades apart.
The first to present himself to Saint Peter is Einstein. Saint Peter questions him. "You look like Einstein, but you have NO idea the lengths certain people will go to, to sneak into Heaven under false pretenses. Can you prove who you really are?"
Einstein ponders for a few seconds and asks, "Could I have a blackboard and some chalk?" Saint Peter complies with a snap of his fingers.
The blackboard and chalk instantly appear. Einstein proceeds to describe with arcane mathematics and symbols his special theory of relativity.
Saint Peter is suitably impressed. "You really *are* Einstein! Welcome to heaven!"
The next to arrive is Picasso. Once again Saint Peter asks for his credentials. Picasso doesn't hesitate. "Mind if I use that blackboard and chalk?" Saint Peter says, "Go ahead."
Picasso erases Einstein's scribbles and proceeds to sketch out a truly stunning mural. Bulls, satyrs, nude women: he captures their essences with but a few strokes of the chalk.
Saint Peter claps. "Surely you are the great artist you claim to be! Come on in!"
The last to arrive is George W. Bush. Saint Peter scratches his head. "Einstein and Picasso both managed to prove their identity. How can you prove yours?"
George W. looks bewildered, "Who are Einstein and Picasso?"
Saint Peter sighs, "Come on in, George."
#joke
When is it unlucky to see a bl...
When is it unlucky to see a black and white cat?


When you are a mouse.

Tips To Improve Your Writing
1. Avoid alliteration. Always.
2. Never use a long word when a diminutive one will do.
3. Employ the vernacular.
4. Eschew ampersands & abbreviations, etc.
5. Parenthetical remarks (however relevant) are unnecessary.
6. Remember to never split an infinitive.
7. Contractions aren't necessary.
8. Foreign words and phrases are not apropos.
9. One should never generalize.
10. Eliminate quotations. As Ralph Waldo Emerson said, "I hate quotations. Tell me what you know."
11. Comparisons are as bad as cliches.
12. Don't be redundant; don't use more words than necessary; it's highly superfluous.
13. Be more or less specific.
14. Understatement is always best.
15. One-word sentences? Eliminate.
16. Analogies in writing are like feathers on a snake.
17. The passive voice is to be avoided.
18. Go around the barn at high noon to avoid colloquialisms.
19. Even if a mixed metaphor sings, it should be derailed.
20. Who needs rhetorical questions?
21. Exaggeration is a billion times worse than understatement.
22. Don't never use a double negation.
23. capitalize every sentence and remember always end it with point
24. Do not put statements in the negative form.
25. Verbs have to agree with their subjects.
26. Proofread carefully to see if you words out.
27. If you reread your work, you can find on rereading a great deal of repetition can be avoided by rereading and editing.
28. A writer must not shift your point of view.
29. And don't start a sentence with a conjunction. (Remember, too, a preposition is a terrible word to end a sentence with.)
30. Don't overuse exclamation marks!!
31. Place pronouns as close as possible, especially in long sentences, as of 10 or more words, to the irantecedents.
32. Writing carefully, dangling participles must be avoided.
33. If any word is improper at the end of a sentence, a linking verb is.
34. Take the bull by the hand and avoid mixing metaphors.
35. Avoid trendy locutions that sound flaky.
36. Everyone should be careful to use a singular pronoun with singular nouns in their writing.
37. Always pick on the correct idiom.
38. The adverb always follows the verb.
39. Last but not least, avoid cliches like the plague; They're old hat; seek viable alternatives.
#joke
Langauge
Someone mistakenly leaves the cages open in the reptile house at the Bronx Zoo and there are snakes slithering all over the place.
Frantically, the keeper tries everything, but he can't get them back in their cages. Finally he says, "Quick, call a lawyer!"
"A lawyer? Why??"
"We need someone who speaks their langauge!"
Material Damage
A yuppie was opening the door of his BMW when a car came along and hit the door, ripping it off completely. When the police arrived at the scene, the yuppie complained bitterly about the damage to his car.
Officer, look what theyve done to my Beemer!
You yuppies are so materialistic, its ridiculous retorted the officer. Youre so worried about your stupid BMW, you didnt even notice that your left arm was ripped off.
Oh, my God! screamed the yuppie, noticing the bloody stump where his arm used to be. My Rolex!
#joke
"While speaking to conser...
"While speaking to conservationists this week, Dick Cheney made it clear that he plans to deal with the rising gas prices by drilling in our federal wildlife refuge in Alaska. Cheney tried to sway his opponents saying trust me, there's enough oil up there to last us the rest of my natural life." -- Tina Fey, on Saturday Night Live's "Weekend Update"
#joke
A CEO of a large company is se...
A CEO of a large company is seeking advice on whether or not to downsize his company. He turns to his eternally optimistic secretary and asks, "Is this glass half full or half empty?"
Well you know me, she replies, "be thankful for what you have. It's half full!"
He then turns to his eternally pessimistic accountant. "Well, is it half full, or half empty?" He repeats.
"Sir, you know my stance. There can always be more... It's half empty to me."
He then turns to the re-engineering consultant sitting next to him. "Well, you can see my dilemma. What do you think?"
The consultant looks at the half full glass of water, and then looks up at the CEO.
"Well, looks like you've got more glass there than you need."
#joke
I thought you didn't believe in Me!
An atheist was spending a quiet day fishing when suddenly his boat was attacked by the Loch Ness monster. In one easy flip, the beast tossed him and his boat at least a hundred feet into the air. It then opened it's mouth waiting below to swallow them both.
As the man sailed head over heels and started to fall towards the open jaws of the ferocious beast, he cried out, "Oh, God! Help me!"
Suddenly, the scene froze in place and as the atheist hung in mid-air a booming voice came out of the clouds and said, "I thought you didn't believe in Me!"
"God, come on, give me a break!" the man pleaded, "Just seconds ago I didn't believe in the Loch Ness monster either!"
"Well," said God, "now that you are a believer, you must understand that I won't work miracles to snatch you from certain death in the jaws of the monster, but I can change hearts. What would you have me do?"
The atheist thinks for a minute then says, "God, please have the Loch Ness Monster believe in You also."
God replies, "So be it."
The scene starts in motion again with the atheist falling towards the ravenous jaws of the monster. The Loch Ness Monster folds his claws together and says, "Lord, bless this food You have so graciously provided..."
#joke
Handcuffed
What do you call a handcuffed man?
Trustworthy.
Submitted by Glaci
Edited by Curtis
Silly Collection 12
What stories do the ship captain's children like to hear?
Ferry tales!
Why did Robin Hood only steal from the rich?
Because the poor have nothing worth taking!
Who invented fractions?
Henry the 1/8!
What's an insect's favourite sport?
Cricket!
What kind of car does Mickey Mouse's wife drive?
A minnie van!
Is this a second hand shop?
Yes Sir
Good. Can you fit one to my watch then please!
How did Noah see the animals in the Ark at night?
By flood lighting!
#joke
It might look like I'm doing n...
It might look like I'm doing nothing, but at the cellular level I'm really quite busy.